The One Where One Can't Be Too Careful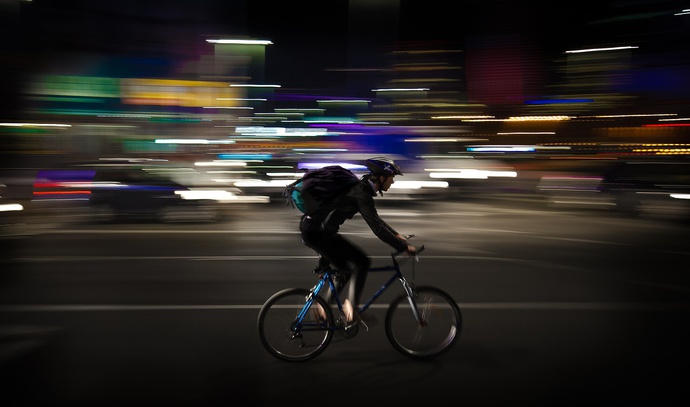 Deliveroo, but for election leaflets…
In this week's Fridayblog, ElectionLeaflets.org gets the academic treatment, there's a sketch of a plan for, eek, a general election and we're getting good coverage of by-election candidates!
🗞 How to analyse 3,300 election leaflets 🗞
Caitlin Milazzo at Nottingham has just had a paper published based on a vast use of ElectionLeaflets.org! She and a co-author analysed the number of times a party leader's face appeared on the election leaflets delivered at the 2015 general election.
"The personal characteristics of political elites play an important role in British elections. While the personalization of the media's election coverage has been the subject of much debate, we know less about the conditions under which voters receive personalized messages directly from elites during the campaign. In this paper, we use a new dataset that includes more than 3300 local communications from the 2015 general election to explore variation in the personalization of campaign messaging. We find that there is systemic variation in terms of where photographs of party leaders are included in election communications, which provides further evidence that campaign messages are deployed strategically to portray the candidate – and their party – in the best possible light."
You can read the full paper — an excellent read — here. We're still trying to work out if there's any way of making ElectionLeaflets.org better…and sustainable…but it's not looking great.
⏰ Be Prepared ⏰
In the Democracy Club Slack, we've been playing the fun 'Minutes to General Election' clock game, moving the minutes backwards and (mainly) forwards this week. At some point — without wishing to cause alarm — we decided we should throw a document of things-we'll-do-if-an-election-is-called together. It's a short list so far, but check it out here — and do add anything you think we're missing.
🗳 By-election candidates 🗳
Week after week, the by-elections keep coming. Happily, we're having some success with candidate information for by-elections. For whatever reason (perhaps by-election candidates are younger, on average? Who knows!*) we're not doing badly on photos, twitter or facebook pages and even statements to voters for upcoming elections. There are 11 by-elections next week — a Christmas bonanza! There are even two elections on a Wednesday. Crazy.
*If only someone had data on election candidate ages, this could be verified…
🎄 A roundup of other bits 🎄
We're in our last sprint before Christmas. This includes an important chunk of work trying to fix some election boundaries, as always, in order to get crowdsourcing candidates data in earnest for May. Check out the Trello board here.
Sym was invited to speak at Assemble, a conference on digital campaigning, and he gave this talk on campaigning by making:
"…if you make a product that people use, that product will change users expectation of the world."
Elsewhere, Sir John Holmes, Chair of the Electoral Commission, spoke to the Institute for Government on the general state of electoral democracy in the UK. We can't find the speech online anywhere, but Joe took notes, there's a video and some related tweets. The speech was based on this paper on the EC's review of the general election. There was a call for updated electoral law and automatic voter registration, but not as much as we'd like on voter information.
📅 Next week 📅
We're off to London to meet the BBC, again. We think there are loads of opportunities to work together, but we might have to meet with everyone at the BBC first… We're also gathering in East London to review and prioritise potential Democracy Club research questions. If you're interested in user research or impact research, make sure you join the #research channel in Slack (details of the workshop are in the Slack too).
Forward! (with sleigh bells on)
☃️