Democracy Club
Getting things done in your constituency
Democracy Club is a group of volunteers that aims to increase the quantity, quality and accessibility of information on election candidates, politicians and democratic processes through digital tools, microvolunteering and collaboration with like-minded organisations.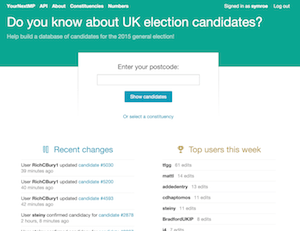 At the last election, YourNextMP's volunteer-sourced database of candidates was found to be more accurate than at least one of the most popular commercial datasets.
YourNextMP is already the biggest, most well sourced and well structured database of General Election 2015 candidate data. Get the data now, or help by contributing new nuggets.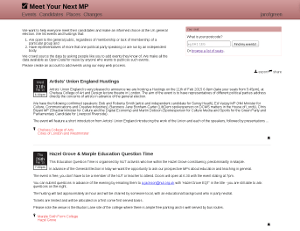 For the first time this year, we are creating a volunteer-sourced database of hustings and events. Let's make it easy for people to meet their next MP!
Get the data now, or help by contributing any events you know about.