Parties, polling progress and popular pursuits for election info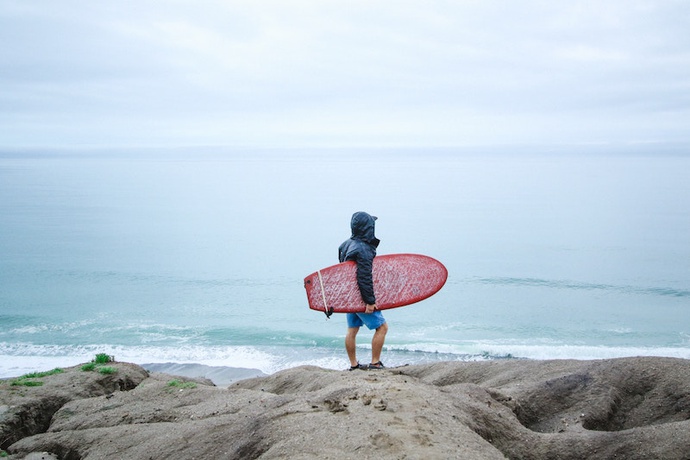 We wait. That what's we do. (For SOPNs).
Fridayblog was away last week, eating chocolate, but now it's back. Today: a reminder of our election parties, a status update on polling stations and we've new data on 'what people search for on election day'.
🍸What if we called it a data soirée? 🍸
You can't have missed our endless invitations to our three election data parties next Tuesday. But just in case, we need your help to help voters:
Bring your laptop and some enthusiasm — no technical skills needed! And we'll be online (join our Slack) too. So there's no excuse for missing out on any of the PDFs (Portable Document Funtimes).
If Monday night is better for you — or you're very keen — we would also love your help finding the PDFs in the first place. (For those asleep at the back, these are the Statements of Persons Nominated (SOPNs) which are the official list of candidates).
We expect the vast majority of SOPNs to be published by 5pm on Monday, across all the different local authority websites. We need the links to those PDFs — so have prepared this spreadsheet for adding them. Check back on Monday at 5pm to help out!
It's going to be a blast 💥 — thanks in advance for all your efforts!
📍 How's Where? 📍
As well as the non-stop candidate data fun, there's also polling location data to worry about. This isn't crowdsourced. Instead, councils provide it directly to us.
We're happy to report that with four weeks to go, we've now got data for 47 local authorities live on 'Where Do I Vote?'. Another 39 authorities have data in the queue to be checked and imported.
These numbers mean we're already on track for our best ever coverage in a local election! Woot. Thank you to all those councils who've been quick off the draw — for the remainder, there's still time to get your data in! Contact pollingstations@democracyclub.org.uk.
Excitedly, we've been spotting the polling station finder out in the wild. Here it is, looking very fetching, in Bexley:
Similar sightings have been reported in Plymouth, Reading and Oxford. If you see the finder in the wild, let us know!
🔍 Now That's What I Call Elections 🔍
If you're a longtime reader, you'll know that we've based much of our direction on one simple bit of user research: what people Google for on election day.
Ever since Alberto Nardelli wrote up the top ten election day searches for the Guardian liveblog in 2015, we've used this to guide our understanding of what is most important to work on. Here's the list from 2015…
Who should I vote for?
Who are my local candidates?
How do I vote?
Where do I vote?
Where is my polling station?
What is the 'who do I vote for' quiz?
What do I need to vote?
Can I vote online?
Who will win the election?
Who can vote in the

UK

?
The top question is one we've never attempted to answer — hat-tip to various voter quizzes that have tried — but #2, #4 and #5 are up our alley.
But that was three years ago! Everything could have changed. We went back to the Google News Lab who kindly provided an update. Below is the list of most searched for questions (up to 5pm on 8th June last year):
Who should I vote for?
Where do I vote?
Where is my polling station?
How to vote?
What does news stand for?
When is fathers' day?
What is in the labour manifesto?
What do I need to vote?
Why vote labour?
What time do polling stations open?
Like those users, we'd also love to know 'what news stands for' — and we're happy that people are looking out for their dads — but otherwise the big interesting change is probably that no questions relate to getting information on candidates. — but perhaps the parties did a better job at leafleting or facebook advertising this time around? Thoughts in the comments, please!
📅 Next week 📅
SOPNs. Lovely SOPNs. More polling location data. Then back to SOPNs.
Forward!
Photo by Jeremy Bishop on Unsplash