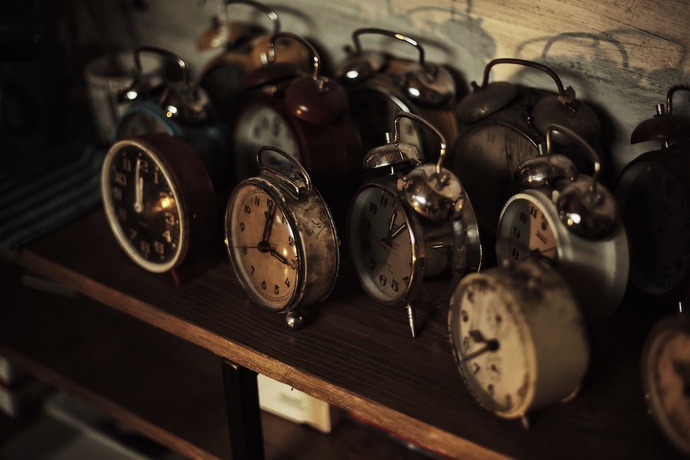 We've set all the alarms we can find
In today's Fridayblog: we urge one last push for candidate data for the local elections; the BBC tells voters the wrong thing; we ask for money; think about EuroParl elections; and we need ideas for Snapchats.
💻 Keep on wombling 💻
Local election day is next Thursday! We can't wait. Bloody love democracy. It feels like we're on not only for a record number of candidates, but also a record amount of information on them.
Will turnout be higher than the low 30s? Let's hope so! By providing more info on candidates, we hope to better inform voters who are then more likely to show up.
All last-minute volunteering via Democracy Club: Candidates is much appreciated.
Who Can I Vote For? is now being linked to from The Guardian, The Mirror, The Metro and more. Traffic is growing nicely, so every extra bit of data counts!
📺
BBC

provides wrong information to voters 📺

The BBC News website has regular stories on the local elections. Normally these stories include a little widget that tries to tell users if they have an election in their area.

Unfortunately, the widget provides wrong information in a number of ways. This is disappointing, because we have the right data and have spent a not-insignificant chunk of the last year offering it to the BBC. We explained that the BBC would face these problems.

Here's one example (BBC widget at the top, our website below) where they're telling users about an election that the user won't actually have (it's uncontested):
Similar examples occur in areas which only have third-up elections (sometimes this means one seat of three in the ward is up for election, but often there are wards that don't have three seats, so there's no election) and where elections have been countermanded (a candidate has died).
Worse, below is an example (BBC on the left) where they're telling users that there is no election, when in fact there is, because the BBC doesn't have by-elections in its system. Our data does include by-elections, we offered it to them at no cost, they declined to use it.
Moreover, the BBC widget provides no other useful information: no information on the ward, on the candidates, on how to register or on where to vote. The BBC is singularly failing in its public purpose to 'provide impartial news and information to help people understand and engage with the world around them.'
Still, a data journalist at the BBC did a lovely chart of the most common names of candidates. You can probably guess.
💰 Who pays? 💰
We're doing a crazy thing of asking people who use the website to donate to keep it going. You can spot the Guardian-esque request on most result pages of Who — let us know what you think!
🇪🇺 Euro '19 🇪🇺
Normally, the Euro's refers to a fun quadrennial football tournament, but this May it only means one thing: more elections. Yay. We're gathering all the official nomination documents and adding the details of parties and their candidates, along with a few independents (paying £5,000 each for the privilege of standing — returned if they get more than 2.5% of the vote).
Voters in Great Britain just pick a party, so we need to work out what useful information to share on Who Can I Vote For — and how to display it. Thoughts welcome.
📸 Snapchat 📸
Um, if anyone uses Snapchat — or at least has a good understanding of what it does — or has a teenage relative who uses it — please let us know! Snap is in the market to help voters at the EP elections and we might be able to help them… if we just understood what it did…
📅 What's next? 📅
We're telling everyone we know about local elections. Please do join in. No excuse for any news website or local blog not linking to Who or Where next Thursday. You can help by sharing with any relevant local community groups on facebook — or wherever you think best.
Forward!