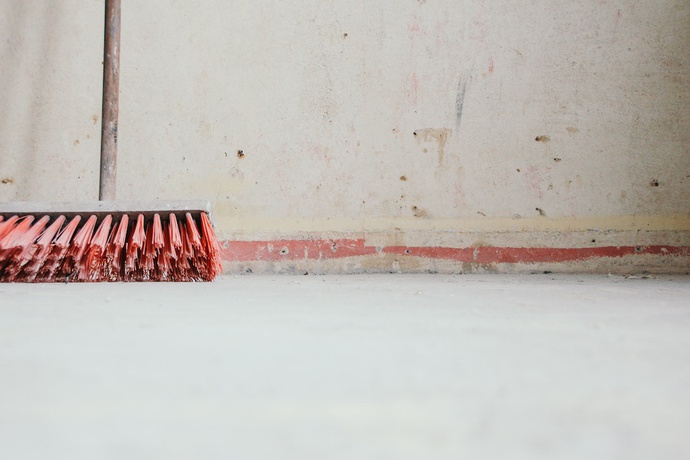 Newcastle and Sunderland have probably already cleared up
It's all over bar the count. The polling station signs (just £48 from Shaw's Election Supplies) have been packed away for another year three weeks. How was it for you?
🌐 WhereCanIFindWhereDoIVote? 🌐
Democracy Club's fine work was all over the old internets yesterday. Here are some nice tweets:
🗳 USE YOUR VOICE 🗳

Local elections are happening today across much of England & Northern Ireland. Given our current political uncertainty, it's vital you use your voice!

Find out if there's voting in your area, & where your nearest polling station is: https://t.co/dGxvXsf5h3

— Dazed (@Dazed) May 2, 2019
IF YOU ARE BAFFLED BY LOCAL ELECTIONS

~This link tells you if you're having one today.

And lists candidates.https://t.co/5pBkxUFPau

— ben goldacre (@bengoldacre) May 2, 2019
And here's the first time that a national news media organisation has used the full list of local candidates to provide comprehensive voter information on a local scale:
In Your Area is a kind of local news / marketplace / facebook / Nextdoor competitor from Reach PLC, who own all the local newspapers. This project was very speedily turned around in the last moments before polling day and we're keen to hear from the folks at In Your Area as to what their users made of it.
Lastly, here's us sneaking into your facebook newsfeed, stealing all your eyeballs, with a quite narrow definition of 'Election Info' (it linked to Where Do I Vote?):
All this is great and makes it much harder for anyone to escape the local elections. It also adds up to some big numbers…
📈 Doing numbers 📈
For polling locations…
Since Monday we've processed over 1.1 million polling station searches with about 900,000 of them in the last 24 hours. Usage was basically split 50/50 between the API and the website.
In cases where the user was in an area with local elections happening, we were able to serve a polling station result in 76% of cases.
For context, that's the largest amount of traffic we've ever processed for a local election and its not far off the level of traffic we saw on polling day for the general election in 2017.
Our main API consumers were: The Electoral Commission (YourVoteMatters); In Your Area; the Labour Party; ourselves (we use the API to show polling station data on WCIVF and the widget consumes our API)
In terms of candidate information:
It's likely that the data will have been served to numbers similar to the polling location data, cos both were used by The Electoral Commission and In Your Area.
Our candidate lookup, Who Can I Vote For?, saw 150,000 unique users.
🗳 Who won? 🗳
There's a beautiful moment at about 10.04pm on an election day when the feedback on WhoCanIVoteFor.co.uk switches from saying "this website's terrible, it has no detailed information on this specific candidate out of 26,000, waste of time [etc]" to the simpler "this website's terrible, why doesn't it say who won?".
Hey ho. It's not an unreasonable expectation.
Last year, we improved the results recording process quite a bit and a group of incredible volunteers went and added every last vote count. And there was even a lovely map of it all.
This year we'll try again, though there are many, many more candidates to record a vote count against, so we can't be sure we'll make it. If you'd like to chip in and hunt down some results data, start here!
We have had interest in the results data from the In Your Area folks (see above), which is a good sign (if only for the future). The national media will likely just be after a big total count of councillors, which is pretty meaningless. We want to be able to tell people who their new councillor is — that's what counts here. So do help us out!
🎉 Celebrate good times 🎉
At Democracy Club, we quite like a summer get together. We've done this in previous years partly to celebrate the achievements of the club and partly to think about what's next. Previously we've held these at Runnymede and Manchester (for Peterloo) for a nice democra-relevance — but we're out of ideas. Any other Great Locations of British Democratic History that we should be thinking about? Must be accessible by train…
Ideas welcome — and stay tuned for an invite.
(This is separate to the idea we've toyed loosely with: an unParty unConference to fit in with Party Conference season… but given that that season is approaching rapidly… we'll see whether we can pull of a minimum viable unconference by then.)
📅 What's next? 📅
Apart from the masses of results data to collect, the focus switches now to the European Parliamentary elections. We'll be working as hard as we can to import as much of the country's polling location data as possible — and thinking about how best to display candidate/party information for voters.
Forward!