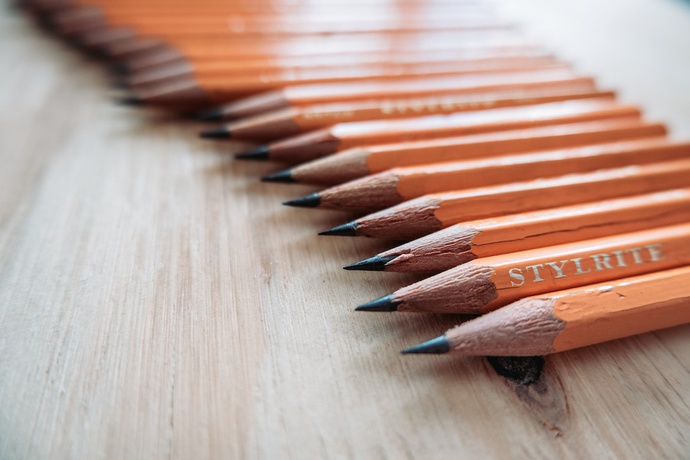 Whose job is it to sharpen all the pencils?
One week to go! We're trying to get democracy on the election radar, glancing at the manifestos, and generally encouraging people to get involved.
🔎 Where's Democracy? 🔎
It's not exactly an issue that's come up in the campaigns. The NHS, Brexit, the climate… but not democracy. Which is a bit sad since it's sort of fundamental to all of the above.
If you think democracy matters, please hop on the #DemocracyDay hashtag and let your candidates know that you care about the health of our democracy (and that you'd really quite like them to pledge to do something about it in the next parliament, such as by supporting, well, Democracy Club). There are lots of other democracy-related org's doing the same.
Anywho, we delved deep into the manifestos to find anything useful. No party has committed to open data on democracy — or to any form of more accessible information on the democratic process. It might be a little niche, but we'll just have to up our selling game. (There are a couple of mentions of responding to the 'challenges of the internet age' or 'declining confidence in democracy' — we could pitch for open data on democracy in those bits.)
We were going to do a bit of a review of the manifestos for Thursdayblog, but happily the excellent Constitution Unit at UCL has got there first and done a more thorough job than we could have ever done. Have a read.
Spotted anything else we should be aware of? Any candidates who have been banging the drum for democracy? Let us know!
📅 What's next? 📅
We're still selling the widget (both the SuperWidget and the PollingStationFinderOnlyWidget to anyone with a website (hello, Birmingham Live!)).
And we're promoting Who and Where as much as possible: expect to see them popping up, via whichever social media platform you use, all next week. We'll be working hard to make sure that everything still works, that nothing falls over, and that any last-minute changes are reflected.
Forward!
🥽