The battle for the most popular day for Hustings is on as MeetYourNextMP passes 500 events.
Our website that crowdsources a list of all the independent hustings events around the UK, MeetYourNextMP, has just reached a milestone as it now lists over 500 events!
(A hustings in an event where voters can question a panel of candidates from different parties.)
And as we ask anyone who knows of hustings around the UK to add them to the site using our easy online process, we may finally be able to answer the question on everyone's lips: just which day is the most popular for hustings?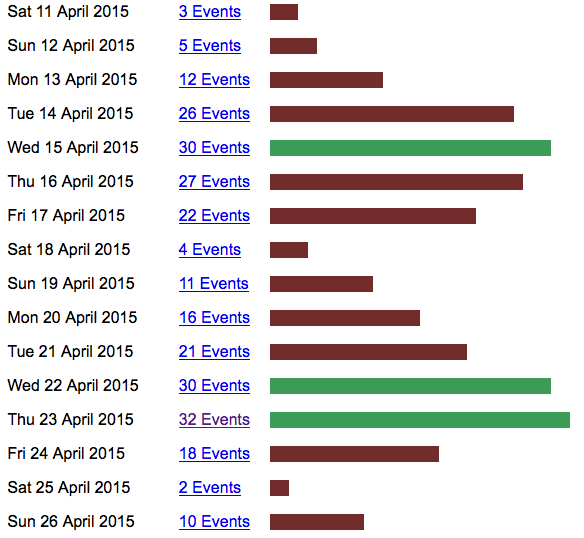 Currently we know of 32 events happening on Thursday 23rd April. But with 30 events happening on Wed 22nd and another 30 on Wed 15th, it's just too close to call and we can't rule out anything at this stage! Some kind of coalition of Wednesdays may yet still take the lead.
Gosh, that sounds familiar.
So please: look up hustings in your seat and add any you find to MeetYourNextMP for the benefit of all! Our event listings are open and can be re-used by anyone.
We want to encourage many more people, including those who aren't even sure what the word "hustings" means, to go out and question their candidates before making up their mind this general election. Onwards, to a glorious 23rd April!