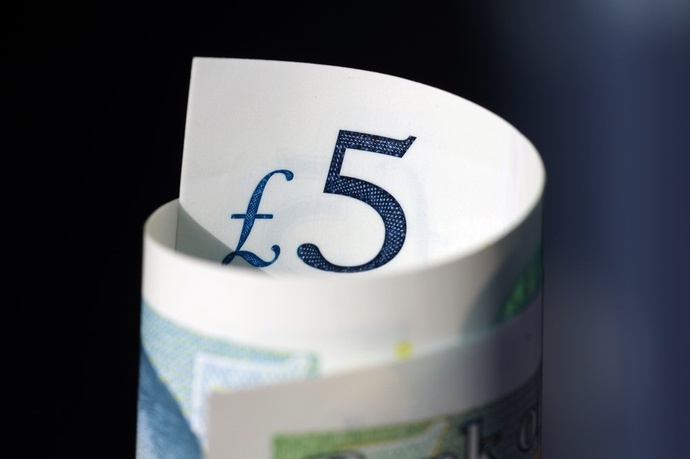 ..
It's already the end of week two. Time rockets.
Also - before any social media managers that happen to be reading complain - yes, I'm aware that 7.40pm on a Friday night is possibly the most useless time to post anything, ever, but hey, this needs to be a weekly thing, or it'll just disappear. But perhaps it should be a Monday morning thing. Answers on a postcard to The Dungeon, Somerset House, The Thames.
PROGRESS!
Progress! Here's a Polling stations win: take a bow, Vale of Glamorgan Council, for sending through your polling station data. We'll get on this rightaway so you can see some early screenshots of what this might look like in action - other councils please follow suit asap!
Thanks to NUS Wales and the Welsh Govt for chasing on this. And thanks to the Electoral Commission staff who are backing us up along the way. We're partnering with the EC to get access to OS's house-by-house data that will power some instances of 'Where Do I Vote?' (TM) (R).
The amazing Tim Green - who started the whole Democracy Club in the first place - has been dealing with the real intricate awkward bits that nobody ever thinks of. For example, there's no ID system for elections in the UK. He's made it his mission to design one, which we hope will be nationally adopted - and we've had positive noises from the EC again. Tim will blog the final plans soon.
MEETINGS!
Wow. Meetings eat some significant time. I knew this already, but somehow though it'd be different as a startup. Wrong. Here were some highlights:
Compass ran a Designing a New Democracy day in the middle of the week, which was packed with the great and good of democratic reform. Was good to be introducing Democracy Club to new folks, and pitching a design approach to whatever plan emerges…(notes on this on Joe's blog over the weekend). Key point: someone compared democratic reform to Bob Dylan's Rolling Thunder tour. Nice.
Last night, the excellent Newspeak House (a sort of community centre / members club for civic technologists) hosted Steve Hilton chatting about his Crowdpac project and trying to work out if it would be useful in the UK. This was particularly interesting given what we're chatting about below… more chats to follow, we hope.
We've also been out and about trying to meet organisations who might benefit from the open data, including the Police Foundation (who'll be helping us to keep an eye on the Police & Crime Commissioner elections) and Transparency International (who have been in this transparent governance game for a while, and might help us follow the money). All this is about trying to understand what people who are already working in the make-democracy-better space need to be more effective in their campaigns or actions.
mySociety came to visit. We talked about working together on the YourNextRepresentative codebase that the 'Who Can I Vote For' tool will be built on for May. They've helped take that code around the world - powering voter information platforms in Minnesota, Argentina and Burkina Faso.
Tomorrow is UKGovCamp - follow #ukgc16 - at which a bunch of like-minded techy/govt/civic people get together and make up the agenda as they go along. Looking forward to quizzing folks there about Democracy Club.
Then we stopped having meetings and tried to do some work.
WHAT ABOUT THAT PROBLEM WE WERE TRYING TO SOLVE LAST WEEK?
Ah, yes, that. The revenue thing. We had a productive meeting with many friends of Democracy Club. We smashed through our list of ideas for revenue streams…and we decided…no, we didn't. We got rid of a few bad options. But there's no universal agreement on a clear winner. Which is fine at this point.
We discussed advertising (nah), selling a beautiful app (who buys apps any more? do we want to become a publishing company), becoming a digital agency (hmmm…), subscription models to a data insights or intelligence platform (interesting…), becoming a crowdfunder for politics (interesting…this is sort of what Crowdpac (see above) does in the US, but the UK is miniscule in comparison!), selling the Democracy Club model to overseas electoral commissions (like it, but domain knowledge is key).
…amongst other things.
One big issue we're wrestling with: elections (which our products mainly concern right now) aren't terribly common in the UK, so it's hard to build a business around them, unless we go after all elections - i.e. those run by companies, coops, community orgs and so on. And that might be the answer. More to follow.
NO, NO, THE OTHER PROBLEM - THE POOR BACON SANDWICH ONE.
Ah, yes, that problem. Not solved. But Fernandez & Wells do a pretty good pumpkin soup.
NEW SCHOOL FRIENDS PART DEUX
Sophie Deen sits two rows back. She sends Slack messages. She's already giving keynote speeches at EdTech conferences, it's all a bit wonderful. She's the CEO of Bright Little Labs, who tell adventures stories to help children imagine a fairer world. Sophie and her team have already raised money via a kickstarter for their Detective Dot story - and have grand plans. The illustrations are great.
NEXT WEEK
Interrogating the remaining business models, more meetings, finalising Election IDs, building a council-tracker for polling station data, beekeeping, and so on. Not really beekeeping.
Forward!