Week 12! The Finale! (Or 'You Know When You've Been Incubated')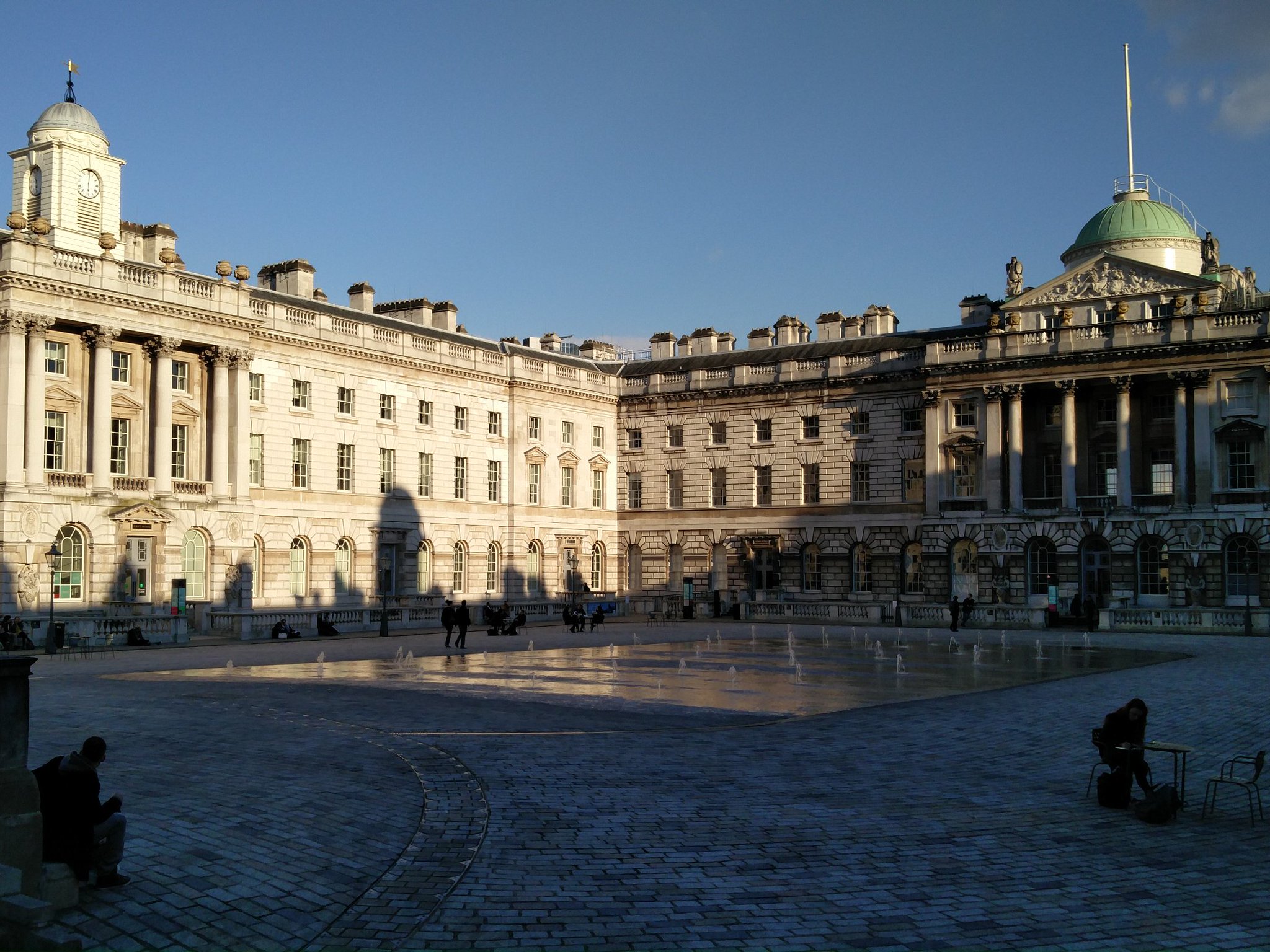 We're making the most of these rather splendid views of Somerset House, because we won't be here much longer…
It's the last week in the incubator. It's finally warmed up in the bowels of Somerset House.
It feels like Spring. Perhaps we've hatched.
Oh, and we've 33 days to go til 5 May.
Candidates are
GO

!

Good people of the internet are piling in with candidate data! We've seriously good coverage of the Police & Crime Commissioner candidates and are getting there on London Assembly candidates. Scottish Parliamentary candidates are officially published today, so there's some fun PDF action to be had over the weekend and early next week.

Who doesn't love trawling through websites to find PDFs of Statement of Persons Nominated? … Oh.

But as well as the names of all the candidates, we're of course looking for richer data that will help voters actually learn something about these people who ask for their vote. Candidates' websites, social media presence, demographic data is all useful. None of that is included on the official publications.

So there's plenty more to do. For new visitors to the site, we've written a quick guide to finding and citing data. Dear reader, would you be so kind to take a look and check that it all makes sense? You can leave comments directly on the document.

Through Sym's fine work, we've also changed the call to action, which hopefully makes it more user-friendly and cuts out some unnecessary duplication. Let us know what you think.
Hangout with us!
Does this blog really provide enough of that rich interaction with Democracy Club that you know you crave? Would you want to join an online videochat (okay, a Google Hangout) with us?
We're thinking of doing these weekly in the run up to 5 May, just to talk about what's happening, what the priorities are, what's blocking progress, who might be able to help us, that kind of thing. If so, which day of the week work well for you? Comment below or tweet us!
Who Can I Vote For?
Who Can I Vote For (currently going by the attractive acronym 'WCIVF') is the name we've given to the 'voter-facing' website we'll create to make use of the candidate data. This will be similar to YourNextMP.com from last year, but it'll have to work harder, because there are so many different elections with different voting systems happening.
The site will tell people what elections they have, what the eligibility requirements are, how to vote, and of course, who their candidates are. It's a fun design challenge to get a lot of information down in a way that isn't overwhelming. Let us know if you would like a sneak peek. More soon.
Sponsor a constituency!
One revenue-generating idea we've had for a while is that people or businesses might want to sponsor their local ward or a constituency on Who Can I Vote For.
Essentially, our constituency / ward pages are the digital equivalents of roundabouts. Sponsoring a tidy roundabout is presumably a nice way for a business to demonstrate a bit of civic pride in the local community. We think our constituency pages might represent the same thing.
Is this a terrible idea? Or a work of staggering genius? Would you - small business owner - want to do this? Or would you - proud local individual - want to do this? Is there a list of sponsored roundabouts somewhere? Let us know! Get your constituency now, before it's too late!
What did we learn about incubators?
We'll do a more detailed review of our experience at Bethnal Green Ventures, once we've filled in the impending feedback forms… But just as a teaser, here's some first thoughts.
On the positive side, we managed to meet a huge number of new people we wouldn't have met otherwise — and several of these folks had great challenging questions for us, and good ideas for where Democracy Club should go — some of which will definitely be influential to the future of this thing. We also got to meet our lovely cohort-ers: a great bunch of people motivated by social change.
On the negative side, we have failed to achieve some of the things we'd hoped for when we came in. Partly because we were a bit of an odd shape to start with, we've not quite cracked the plan for financial sustainability nor a crystal clear definition of what it is we do. We're a lot further, but we're sure there's more to learn about alternative models of social enterprise — perhaps about coops, other forms of funding — and we've certainly not solved our concerns about how the startup model / VC land / user growth / traction world affects the social outcomes that we're trying to achieve.
Housemate of the week!
The last of our housemates…and the most stylishly dressed man in Somerset House (and given there are a number of fashion-related orgs here, that's no simple task). We've been bugging Derrick for a while to let us feature his project here. But as the master of the pivot it seemed like each week he had a different company to pitch.
However, he's (for now) settled on something fairly straightforward: just redesigning death. Introducing…Willow: a better way to manage funerals.
Next week
We'll get more juicy candidates data, we'll start more conversations with folks who might find it useful, and we'll continue to plug data into the the polling station finder (shout out to the amazing Chris Shaw, quietly spending hours and hours of his free time helping this to happen). We should probably find some new office space (ideas welcome!), we'll be doing some user-testing…busy times.
33 Days To Go!
Forward!