Two weeks to go! Three calls to action!
I know, reader, I know. Confusingly, there was a Tuesday blog. That's rather taken the wind out of the sails of Friday blog. But there's new goodness in here, promise.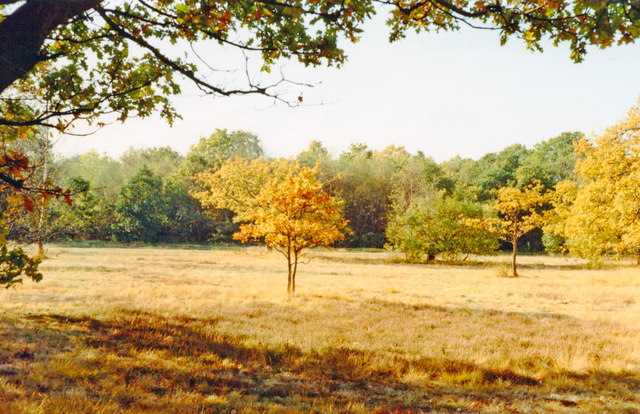 Wimbledon Common, where data wombles go to relax after much data entry
Candidates
As Tuesdayblog detailed, we've got amazing coverage of every candidate running for election on 5 May. We've had some of the top data wombles reviewing and checking, mopping up final tweaks, merging repeat candidates and just generally getting the data to a state of perfection. Don't let the perfect be the enemy of the good, said [insert typically attributed cultural figure of prominence here]. But they didn't know about Democracy Club.
Imagine if we can do this again — further in advance — for all of the elections over the next three years: 2017 sees local elections in Wales & Scotland; 2018 sees all council seats in London up for grabs; 2019 sees European Parliamentary elections (unless we Brexit, of course); and then we hit the 2020 General Election with the best voter information services anyone has ever seen. We get to a place where journalists, developers, community organisers and so on can rely on the data being there. We need to keep this going! More to follow.
Call to action #1: Get the last bits of data!
Now we've got all the candidates, we can add data about them. Sym built an ace little task system, providing you with delicious bite-size tasks right from the home page. Check it out! Finding social media profiles gives a nice bit of additional information to voters — offering to hear a candidate's pitch right from the, erm, horse's mouth — and provides an easy way to get in touch.
Call to action #2: Use the data for good stuff!
Antony Carpen, not content with his excellent democracy volunteering in adding many local candidates in Cambridge, also wrote up a brilliant local election debate, which featured plenty of the audience changing their views on the night. That's the power of information! We'd love to hear of more of these: in future, we could provide details of such events across the country and capture video that could be shown to people on a site like WhoCanIVoteFor.
As always — if you know people who could use candidates data to power news stories, apps or widgets for their particular audience — let us know!
Out for the Count
(Call to action #3)
We're still keen for volunteers who'll be at counts, or will be at least checking twitter / council websites on the night of 5 May and into the following weekend (because many councils won't start counting votes til Friday - or even Sat/Sun in some cases).
It's a small ask: we need you to enter results data! Then people can find out who won! That'd be nice, no? Sign up here.
If you complete all the calls to action in this blog post, which is hardly the place for calls to action, let us know. You might get a medal.
£5bn for democracy
Did you miss the public consultation on the multi-billion pound restoration project of the Palace of Westminster? Yep, us too. It asked, among other things:
What changes could be made to the Palace of Westminster in order to improve public engagement with the work of Parliament and to improve accessibility?
What opportunities or benefits do you think a major Restoration and Renewal programme could present for Parliament and the wider public?
Poor old 'wider public'. DemoJoe went to an event on the 'restoration and renewal' programme this week, and couldn't help thinking that a once-in-a-lifetime opportunity for a national conversation about the future of public engagement in the democratic process is being missed. Facilitating such a conversation would require significant coalition-building between parliament and the biggest media and community organisations in the UK, but it would be worth the effort. This must go beyond the Westminster bubble!
Next week
We'll be counting down the days, dealing with a burgeoning inbox as people of the internet discover WhoCanIVoteFor and break bits of it (well, helpfully spot bugs and errors), prototyping the results recorder, and listening to Prince. He loved elections.
Forward!
Photo credit: Ben Brooksbank, CC-BY-SA