Can your peers motivate you to register to vote?
..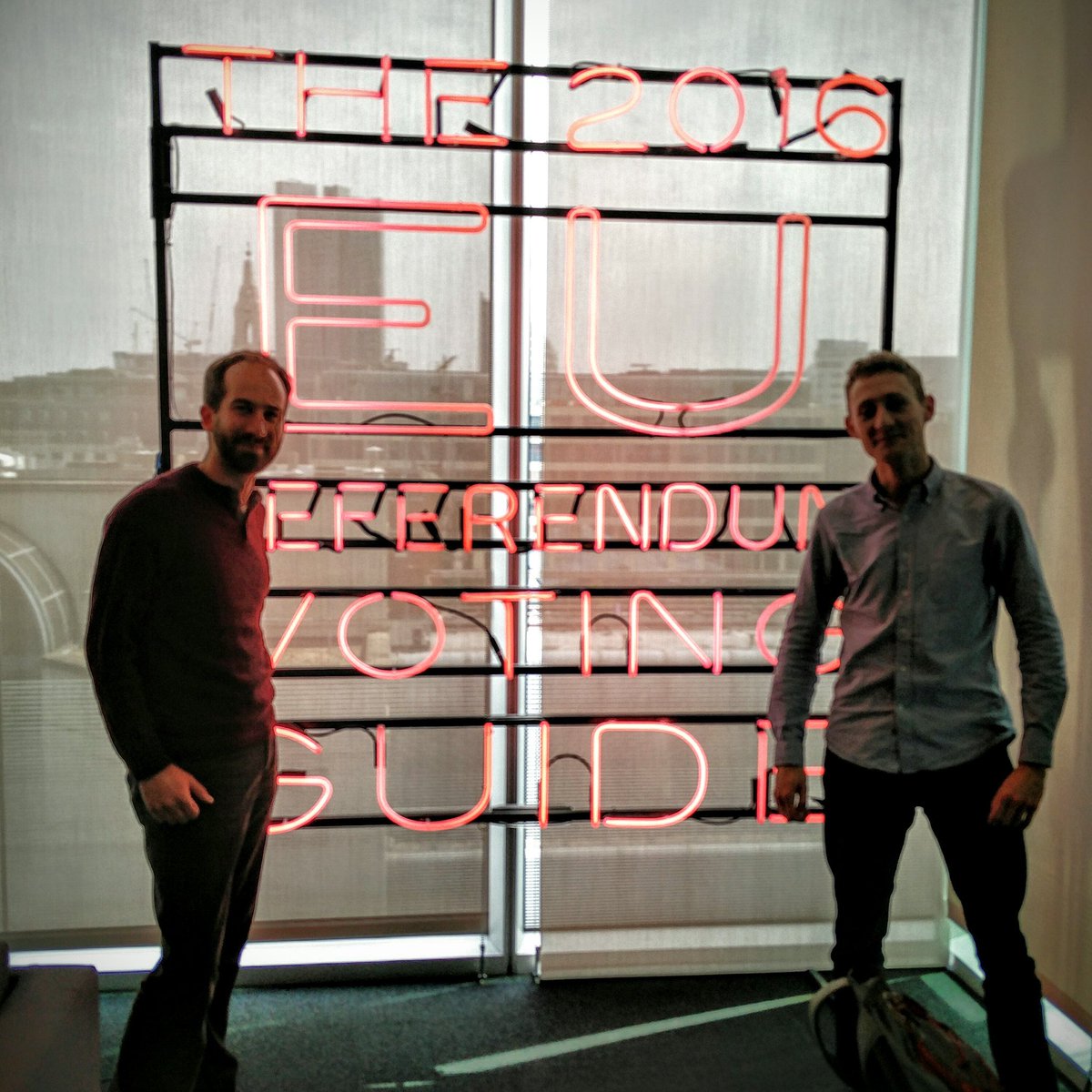 A visit to the Electoral Commission. Found this in reception!
Quick update today. In fact it's mainly an update to allow us to further share the rather lovely photograph above. Who knew that the sign would really exist! No CGI required. (You can see one of the adverts here, in case, you, er, missed it.)
Eurin or Eurout
With our pals at London First, we've been hard at work on the subject of voter registration. Our research (which we'll publish soon) gave us some hints about social norming and local peer-to-peer messaging.
Next week we'll launch a thing that, through cunning use of register data, highlights the level of registration in a local area, in a way that motivates people to do something about it. We're aiming to use the power of peer pressure to get those voter registration numbers up. Look out for some announcements after the long weekend.
This week's also been a busy one for re-engaging with councils on the polling station finder - we've had several London councils send in their data, as well as updates from Wales and a smattering of other English councils.
This week we've got new data in from:
Lambeth
Westminster City Council
Redbridge
Coventry City Council
Luton Borough Council (almost…)
(And we can update our data easily from Ealing, Camden and the City of London thanks to their APIs.)
Plenty more to come. We'll be following up!
Other stuff!
Taking a more holistic look at the where-do-I-vote issue, Andy Lulham and Chris Shaw have been doing some painstaking work examining existing council approaches to finding polling stations. They've examined what's going right and what's going wrong. This will feed into a review of the space and potentially a set of design standards or whatever will best meet the user need.
In non-project work, we managed to get a slightly delayed report back to the Rowntree Foundation for the polling stations project. And we put in a new application to the Nominet Trust (the folks who run the .co.uk domains). We're through to Round 2, so wish us luck.
Lastly, remember that time we lived in the bowels of Somerset House? For a check-in on our old roommates, have a read of Judy from Pkboo's blog on the Huffington Post.
Forward!