Eight Weird Things About Tomorrow's City Of London Elections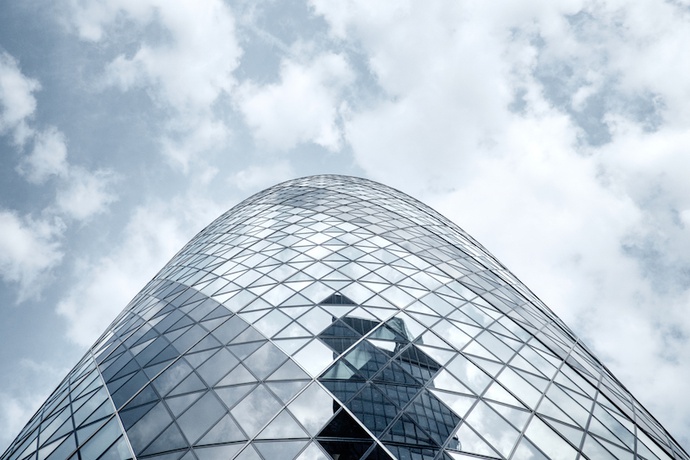 Voters in the City of London go to the polls tomorrow to decide who will make up the new Court of Common Council of the City of London Corporation. That's their local council, to you and me.
These are some uniquely strange elections compared with the average UK local government election. We've pulled together some of our favourite elements of these polls:
1. Resident voters are outnumbered by business voters.
Yep, you don't have to live in the City to vote: businesses get votes too. There are fewer than 10,000 people actually living in the City. They all get a vote of course, but so too do businesses having a premises in the City. And these outnumber the residents. Something like 30,000 votes will be cast by people appointed by businesses (think big financial institutions like banks and insurers). This is proportioned by their staff headcount. We're sometimes told that bankers run the country — maybe, maybe not — but it's never more true than in the City of London.
2. It's all very mediæval.
Wards within the City include Cordwainer — that's a shoemaker to you and me, see e.g. The Worshipful Company of Cordwainers (no, really) — Cripplegate and Candlewick. Bishopsgate, Aldgate and Billingsgate continue the walled-in theme. And if you thought the word 'hustings', i.e. an election debate, was already pretty unusual, how about 'wardmotes'? These are the City's equivalent, arranged by the beadles of each ward. You were waiting for beadles, weren't you? Wardmotes are happening today so that voters can meet their candidates before they vote tomorrow. The 'motes' begin when the beadle shouts 'OYEZ, OYEZ, OYEZ…' and typically take place at lunchtime, presumably so that the office voters can pop along for a sandwich and a hob-nob. (Pun intended.) Are you attending a wardmote? Get in touch!
3. It's (almost) a party-free zone.
The City has never been 'controlled' by a political party group, as is common across the rest of the country. Only recently did a small number of candidates start standing for election under a party umbrella. Tomorrow they are a tiny minority: ten candidates for 'Temple and Farringdon Together' (a specific party registered for the purposes of the City elections) and eight Labour candidates, alongside 126 independents.
4. Only a Freeman of the City can stand for election…
The City will generously bestow this honour upon anyone wanting to run, so happily, it's not a serious barrier to candidacy. Indeed, it might be worth standing just to get the title. Something you could share with Morgan Freeman, in some top punning from the City.
5. ..And they must own or lease land in the City.
A bit old-school, but yes, candidates must be a landowner or leaseholder. Fortunately, you don't have to own or lease very much land, with the City helpfully pointing out that 'this could be just a very small part of an office', perhaps like a window ledge in the Cheesegrater or a cleaning cupboard in the Gherkin.
6. Polling stations close at 8pm.
True story. Everywhere else in the UK does the old 7am to 10pm classic — but of course the City had to be different. You can only vote in the City between 8am and 8pm.
7. Plenty of seats are already decided.
Despite the powerful status of the Court of Common Council (it's fun to type, but don't say it too quickly) — it makes decisions on Hampstead Heath and Epping Forest; oversees the City of London Police, various educational establishments, the entirety of the stunning Barbican estate and arts programmes; as well as fulfils the standard local government roles of housing, adult social care, waste and recycling; plus it looks after many of the Thames bridges; oh, and promotes the City's financial services industry across the world — several wards are uncontested, because not enough candidates stood. Come on, people!
8. Perhaps most surprising of all…the City's election website isn't bad.
They not only didn't use PDFs to display their candidate data, but they also included email addresses and phone numbers so voters can get in touch. Excellent stuff.
Now, go find out who's standing in your area (or, you know, your office's area…)…