Four weeks — and 3,165 PDFs — to go!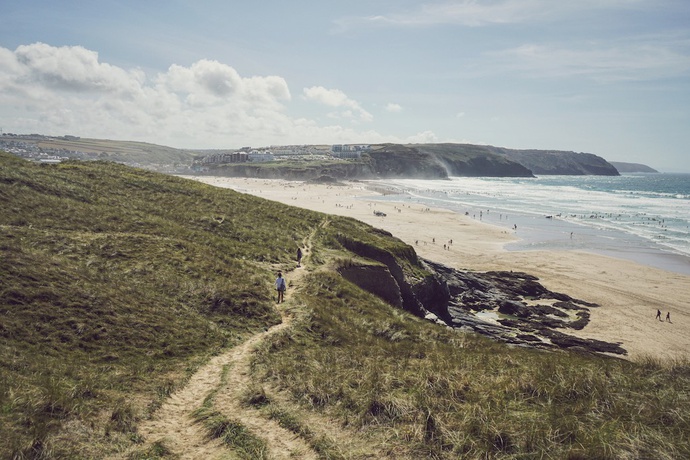 All 123 seats on Cornwall Council — a unitary authority that serves 500,000 people — are up this May.
In this week's blog: crowdsourcing for England and Wales is go — just a small number of PDFs to work through. We've also got a new feature coming soon; and we'd love your thoughts on a policy about candidate photographs.
Crowdsourcing is go for England and Wales!
If we want to help voters make better informed decisions, then everything starts with an open, public list of candidates. Now that the official nomination papers (SOPNs) have been published — by hundreds of councils across the country — as PDFs, we need your help to convert them into useful open data.
Once we've opened the data, it becomes useful! We can use it to power WhoCanIVoteFor.co.uk; local media organisations can create tools for their readers to find their candidates; campaign organisations can use it to help their supporters get in touch with candidates; political scientists can delve into the data to look for trends; and so on. Everything works better with open data on election candidates!
So help add data here — with our random ward picker. It takes less than five minutes!
And you never know which ward you're going to get. It's like Kinder Surprise, but without the chocolate-flavoured stuff. Or the toy. Or the occasional figurine. But if you complete a load of them, we'll send you stickers! And you'll start spotting the interesting stories in the data…
🔔 New feature alert! 🔔
All the 2017 candidates data will be used at WhoCanIVoteFor, our voter-information website.
Last year, the feedback on this website was pretty clear: it's a great resource, but it doesn't really tell me where any of the candidates stand on the issues.
So we're adding a new field to the database for 'candidate statements'. This field must only be populated by a statement from a candidate themselves: we'll invite every candidate to submit a statement and we'll borrow copy from their websites. We'll display the first ~100 words of any such statement and we'll recommend that candidates stick to fewer than 600 words in total, but we won't limit them.
This is part of a bigger renewal of WhoCanIVoteFor to make it more informative. We can expect around 100,000 visitors by 4 May this year — and can definitely boost their knowledge before they vote — but only if we get the data!
📷 Help us draft a photo policy 📷
Some of our anecdotal research says that voters love to see photos of their candidates. They expect to see photos whenever they see a list of candidates.
Currently we moderate photos as people upload them to the candidates database. Most often, it's candidates uploading photos of themselves, but we'll also use twitter or facebook profile photos contributed by crowdsourcers.
We don't have a current photo policy, which we probably need in order to fairly moderate the photo uploads. It's rare that we reject photos — we currently have a rough rule that it should clearly show the candidate — but we probably need to be clearer.
We've put together a few options. These range from being quite lax (allowing anything a candidate wants) to being quite strict (passport photo style). If you're a candidate, agent or voter — please check it out — it's very short — and comment directly on the document!
What's next?
Candidates, candidates, candidates, of course! Are you still reading? Why aren't you adding data!