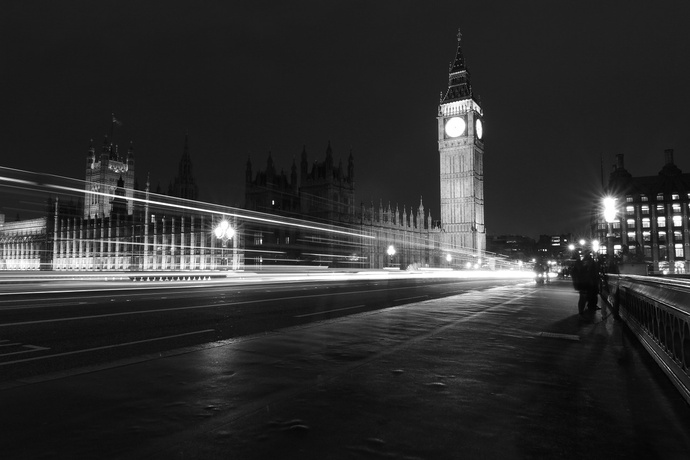 Our house
Well, here it is. Your 58th parliament. Almost. We're still waiting for Kensington, where another recount will start at 6pm.
You can find out who won in your area — and who now represents you — here. Or have a click around this handy map.
Here's a quick recap of the election period; some figures on the numbers of people we reached; and an invitation to take part in what happens next!
The last seven weeks
Tuesday 18 April feels a lifetime ago. We were working hard to deliver data on the local elections. Sometime around 11am, the PM announced a snap election. Poor local elections, always the bridesmaid.
We'd had grand plans for the next general election. Instead, we were forced to focus on the very basics: data on candidates and polling locations.
On the former, Democracy Club's amazing volunteers crowdsourced the details of 3,304 candidates in about 26 hours after nomination papers were published. The remaining time up to election day was spent collecting data on those candidates. By yesterday:
1,116 with a personal statement to voters
343 with CVs
352 with a LinkedIn profile
2,798 with emails
2,327 with twitter handles
831 with leaflets
796 with Wikipedia pages
252 with a favourite biscuit.
On the latter — polling locations — we worked with 227 local authorities to open up their data. This covered perhaps 60-70% of the population of Great Britain. Chris Shaw, our geo-guru worked long and hard to get it all into the system and to spot errors before the day (and fixed quite a lot of issues on the day, too).
Both sets of data were made available to developers to use.
We also improved our own apps that use of the data — Where Do I Vote? and Who Can I Vote For? — the latter in particular going through regular iteration throughout those seven weeks.
Where did the data get to?
On candidates…
One of our plans in the, er, three years to the next general election was to work out how to track data use — at least by asking people for an email address before they downloaded the CSV. But then the election snapped and there wasn't any time — it was better to let the data run free and hope that we'd just stumble upon use cases.
We can probably assume that every website that offered a postcode-to-candidate lookup used our data, except the BBC, who spent your licence fee on buying a list from the Press Association. Obviously. If you're feeling generous, pop a comment on this blog if you spotted the data in the wild. We've seen it used by various civic techies, charities and newspapers — and of course it powered the 'official' voter information site at Your Vote Matters.
In the week up to last night, hits to our API — which includes use of the candidate names only — suggest we reached 700,000 people with information about their candidates.
That includes 350,000 people using Who Can I Vote For? — which made use of every last drop of information we had on candidates.
On where to vote…
We managed to track data use more easily here, thanks to it only being available via an API, embedded page or widget. As well as our own Where Do I Vote? app, the data made it to plenty of council websites, the Manchester Evening News and others — see below. And again, the Your Vote Matters site.
There were several more examples too — congrats to Alex for whipping the widget up in about 14 days — and to the council web teams for getting it up on their sites so rapidly.
The Labour Party were the other big consumer of the data. They combined it with additional data that they had as a party through their access to the full electoral registers. This meant they had a wider coverage and could help people even if their council hadn't provided the data. Hopefully in future we can work with all the parties to just solve this once and for all. Everyone should be able to lookup where-do-i-vote and get an answer.
In the week up to last night, hits to our API suggest that we reached 1.8m people, including 1.2m on polling day itself.
That includes nearly 600,000 on Where Do I Vote? with its £0 marketing budget.
There were no minutes of downtime. :)
Again, it's important to note that not everyone was able to find their polling station — this was true for around one third of the users — because not all councils provided data. Will they now commit to providing it for the next general election? Are these numbers now convincing enough? We hope so.
Some feedback…
Just a couple of glimpses of qualitative feedback left on the apps:
This is a really really brilliant site. So easily to navigate with all the useful information I could need. Thank you so much for putting something like this together for people. I'm planning to share with everyone I know!

Not your fault, but where are the details for this 'candidate'?? How can we make an informed decision about him/party. Bad show!

There's almost no information on here

A useful site, I've shown it to my daughter who has to make her choice in the election for the first time at home

Having walked to the place where I have previously voted - only to find it shut - I felt somewhat at a loss as to where to go. Until I accessed this site.

I'm new to the area so this feature is heavily useful, it's also about 5 minutes walk away which is fantastic!

Nice ux, page load time was good on mobile and very informative
Thank you!
We owe lots of thankyous. Here are just a few that we can remember, on this slightly brain-addled day.
First, to everyone who built the database. From the folks who popped in to correct one link, to the data wombles who put in tens — hundreds? — of hours of help, trawling through PDFs and crappy websites to get useful data. And candidates too, this time in greater number than ever before — of all parties and persuasions. Could it be that the digital prowess of our parliamentary candidates is finally on the up? Fingers crossed.
Thanks to those who used the data to help get better information to the voters — including all our fellow civic techies, coding away into the wee hours, and to established players like facebook (who regularly pushed election data to newsfeeds of 30m people), and to the thousands of people that shared our apps with friends and family.
Thanks to the councils who provided polling location data — and to the electoral services software suppliers (Xpress, Halarose and Democracy Counts) who made it easy for them to do so — and to the Electoral Commission for their support with the polling station project in particular. Thanks to the Electoral Commission again, and to Unbound Philanthropy, and to lots of smaller donors — join them! — for providing financial support to keep the show on the road.
What's next?
In the coming weeks, we'll publish a full review of what happened, where the data went, and how many people we reached and helped.
There's a general election wrap-up among the civic tech community at Newspeak House on the evening of Weds 21 June — please come along, please share what you learned. It's the only way we collectively improve our work for everyone.
And there'll be a Demo Club celebration day, which we'll use as a debriefing session and a chance to talk about what we should do next.
We'd love to hear your views — ping us an email or add comments to this blog post. And we want your money, so we can improve at the same time as being ready for another general election around the corner. The corner known as September.
As always, Forward!