Democracy Needs You! (And It Pays)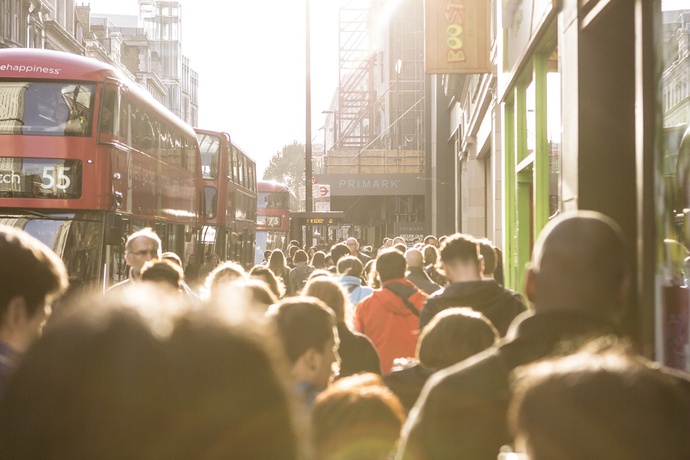 Help all these folks make an informed vote next May!
Democracy Club — Short-term contractor
This is a short-term contract for someone who can help us make a giant leap forward in voter information for the local elections in London next May.
Based in London (we're keen that this is open to people everywhere, so accommodation may be available, see below)
~1 February to ~30 May 2018
Hours can be flexible, but we imagine a minimum of 25 hours a week
London Living Wage
Who are we?
Democracy Club's vision is of a society in which democracy thrives through knowledge, participation and openness. Our mission is to use open data, design and technology to give every citizen the information and participation opportunities they need, in a way that suits them. We're currently a small, distributed team. We're non-partisan and we work openly.
We do not pursue a particular view of an ideal democracy: we aim to make constant iterative improvements based on what citizens as individuals and as a group or groups need to make an informed choice. We judge those needs based on what voters search for online, public research and the feedback we receive directly from voters.
What's happening next year?
We're hoping to boost informed turnout at the local elections on 3 May 2018. London will be a focal point for the national media, as every seat in every borough is up for election.
We hope that our polling location data and finder (Where Do I Vote?) will cover all boroughs and that we'll have useful information on every candidate (Who Can I Vote For?).
What we can offer:
A chance to immerse yourself in civic technology, get up-to-speed in tech for good and digital, and to help save democracy.
London Living Wage
Accommodation in London, if required
Exclusive Democracy Club stickers!
What kinds of things will you do?
Help us partner with every local authority with elections next May to publish polling location data, including dealing with queries; tracking progress towards completion; and managing the workflow for dealing with errors reported by the public on the day
Help us partner with more data re-users: pitch to local journalists and newspapers, campaigns and community organisations
Get more and better data on candidates: work with parties, agents, candidates and our incredible network of volunteers
Manage an open hustings database, with the possibility of running Democracy Club hustings too
Attend relevant meetings on the club's behalf: including both on voter registration, awareness, information, education for 2018 and general civic tech meetups, such as Newspeak House's Ration Club
Help manage our team inbox, social media, press and

PR

Generally get stuck into the way we work (Slack, Trello)
…and anything else you can convince us that you should work on 😀
What skills, experience and behaviours do you need?
Polite, curious, critical thinker
Good written communication skills
Passionate about digital and democracy and the space where they meet
Great social skills and the ability to work with people of high technical knowledge and none
Organised — there will be lots of things happening at once
Non-partisan — you must not campaign for any party or candidate, and must treat candidates equally, regardless of your personal political views.
If you have any skills as a researcher, designer or coder, that would be exciting.
About Newspeak House
Newspeak House is the London College of Political Technologists. It hosts over a hundred public events each year on all aspects of technology applied across civil society and the public sector, and offers a prestigious residential fellowship programme. You have the opportunity of being one of these fellows, benefitting from unparalleled networking opportunities, stimulating events on your doorstep, and subsidised accommodation in central London.
I love democracy, this looks brilliant, how do I apply?
Please fill in this Google form by 1 November.
[This post was edited on 23 Oct to try to clarify the meaning of 'non-partisan']