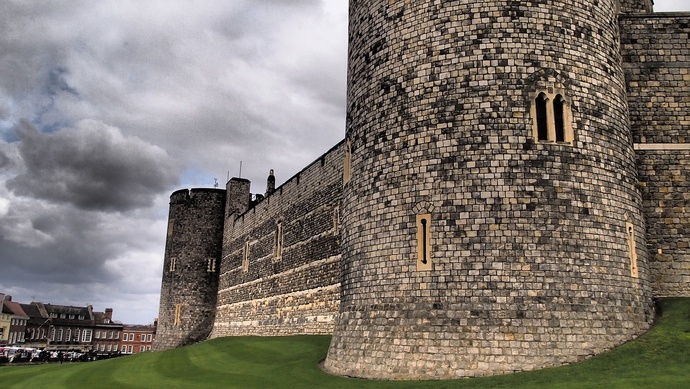 Perhaps not the most obvious place to hold a conference about democracy…
We're excited about November's by-elections, we met a VC and nearly met the Queen. Sort of.
🗳Every Thursday is SuperThursday™ 🗳
November seems to be a great month for by-elections. What is it that happens around September? Anyway. There were six by-elections yesterday and we count another 24 taking place before the end of the month. Such votes! Many democracy.
Find the full list of by-elections taking place in November here. Let us know if we've missed any! Where you don't see a lock 🔒 symbol, that means we still need your help to collect information on candidates (and we then need to double-check and lock the area in the database).
Getting the basic information on those candidates should be straightforward, because all of those elections will now have an official Statement of Nominated Persons somewhere. This is normally a PDF on the corresponding local authority's website. Please help us track them down! You can email them to us — or get in touch and we can give you admin status to upload them directly.
👑 Wins or Not? 👑
Joe hung out in Windsor Castle this week for 36 hours of discussion on how to boost 'Learning for Democracy'. He did not meet the Queen.
Next September, it'll be 20 years since Bernard Crick's report on Education for citizenship and the teaching of democracy in schools was published. This, and the efforts of some of the people at the conference, led to the addition of citizenship to the national curriculum and efforts at teacher training and so on. Since then, however, aside from a tiny number of shining examples, citizenship seems to have fallen down (or even out) of the pecking order of any kind of importance for schools. The conference was about whether it was possible to get it back.
And it's not just schools where this stuff matters. How are we teaching adults to understand the democratic implications of social media? To critically evaluate the political information they receive? To understand how the state works? To address a grievance or to bring about a social change?
The group didn't end up with any obvious answers, sadly, but it was good to make connections across the (pretty small) area of civil society and academia that's thinking about this stuff. And hopefully, Democracy Club is already playing a useful role, perhaps pointing to a different way of in delivering civic education at scale, inexpensively — bringing about a better informed citizenry.
🕴 The Return of the Venture Capitalists 🕴
Remember when Democracy Club met a VC? Fun times. We did it again this week — but with a gentler kind! Sym this week met Public.io, who are setting out "to transform the public sector" through large splodges of private capital for digital businesses — but without demanding hyper short-term traction and a swift exit. In theory, anyway.
Earlier this year, Public.io made a nice PDF of 100 businesses that they thought were interesting, divided up into Delivery, Administration, Participation, Infrastructure, Regulation. It's probably the Participation bit that most interests us, though we suspect this is the bit that doesn't pay. Anywho, public.io are running an incubator, talking about 20-year investments and are worth following.
📅 What's next? 📅
We start a new two-week-sprint plan on Monday — so get stuck in if there's something you think we should be working on, or something we should be prioritising differently. Get to the Trello here.
We'll also be convening our first research meeting to try to set an agenda for DemoClub's efforts in this regard. Do have a read and leave comments on our draft research plan.
Forward!