'Alexa, who should I vote for?'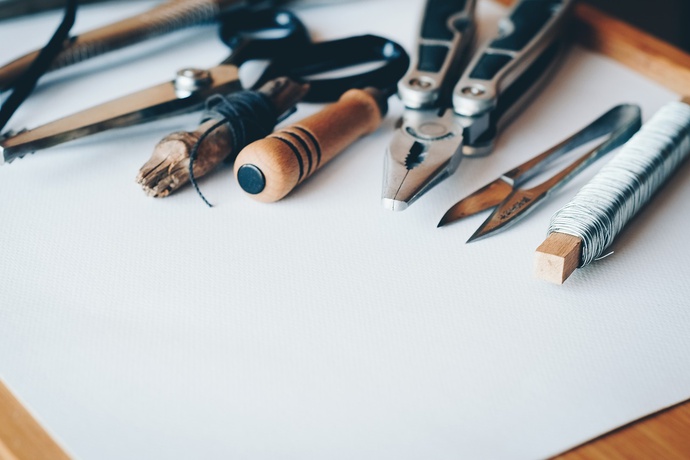 Come do some making!
In this week's blog, we're previewing our hosting of the Maker Day at NotWestminster, we meet NextDoor, the local social network, and we're asking if Alexa can chat to you about elections.
🛠 What a difference a day makes 🛠
Would you like to come make democracy better with us? With the help of Diane Simms and Dave McKenna, we've drafted our plan for the #NotWestminster Maker Day event in Huddersfield on Friday 16 February.
We'll be exploring decision-making in councils. We're asking:
What can we do to help people find out about the decisions that are made by councils, and to understand how those decisions are made?
Alongside our activities about decision-making, we will also be encouraging people to get involved in some of our Democracy Club activities, including a one-hour challenge to write a guide to hustings, and other practical things you can do to help improve voting and elections.
NotWestminster also runs into the Saturday for a range of talks and workshops. Louisa Thompson and Matt Clack are appealing for civic detectives to help inform their session on How To Make Public Meetings Better. If you've been to a public meeting recently, or if you're going to one before Sat 17 February, please fill in their quick survey! If you are responsible for running or organising public meetings, please fill in this survey! They've got some exciting ideas — but they need keen researchers to help inform the plan.
See you in Huddersfield! (Or before, if you want to join the NotWestminster Slack.)
🏘 Everybody needs good neighbours 🏘
This week we met NextDoor, 'the private social network' for neighbourhoods. NextDoor started in the USA, but bought a similar online network in the UK, Streetlife, a year or so ago. Streetlife claimed a membership of around a million people, so we can assume NextDoor has some big user numbers and lots of people who we might be able to help. Their unique selling point is location: members are part of a very tightly defined neighbourhood, which makes it potentially a good match for partnering on local elections.
We had a fun chat with their UK community manager about whether we could try out online hustings — and use the polling location data — to encourage folks to take part this May. NextDoor seem keen to experiment and learn by doing, which is great to hear. More to follow, hopefully!
🎙 Talk to me 🎙
Do you have an Amazon Echo? Want to help it produce useful election answers? There was some feeling in the Democracy Club Slack that this would be a fun and not-too-difficult thing to achieve. If you fancy hacking away at getting Alexa (other home surveillance devices exist) to answer questions using our APIs, get in touch!
📅 What's next? 📅
This week we also chatted with volunteers about ElectionLeaflets.org and our research priorities, so expect some work on these to come. We'll be at Open Data Jelly in Cardiff on Tuesday, plotting our next sprint and working through some noodley issues. Do join us if you can get to Cardiff.
Forward!