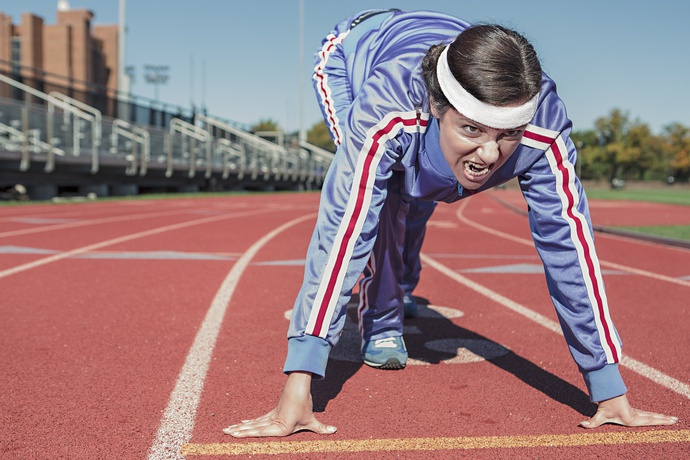 This woman is ready to crowdsource candidate data.
This week! We fire the starting gun on crowdsourcing for the May elections, we met up in London to discuss the same and we welcome a new staffer!
💥 Wombles at the ready 💥
Chris has been hard at work adding all the May elections into our system — we've now got virtually* all of them.
Here comes the stat attack:
153 local authorities in England are currently scheduled to have some kind of election in May (local council or mayor), relating to
Six mayors and 4,380 councillor posts, in
2,753 wards.
And here comes the call to action:
Democracy needs YOU to find candidate data!
Find an election you fancy from this list (it's a long list, get scrolling!)
Get tracking down candidates! It's not always easy at the local elections, partly due to 'paper candidates' — but more and more candidates do seem to recognise the need for a digital presence. Check out local party websites, local newspapers and search twitter and facebook.
*The missing ones are quite interesting: we've not added anything yet for the combined authority mayor who will cover Sheffield, Barnsley, Doncaster and Rotherham, because the area doesn't seem to have an official name yet. We're also waiting for more news on Dorset and Weymouth where it looks likely that they'll turn into a unitary authority, thus postponing elections until next year.
Thanks to our volunteers and the local electoral services teams for helping us capture all these!
🎪 Let's Get Together 🎪
We joined our pals at Newspeak House to host a meetup of people interested in technology and the local elections. Around 30 people turned up! You can have a look at the list of people and projects here, thanks to Ed's excellent live-minuting.
There are likely to be some follow up events to compare notes, share ideas, knowledge and data as we get closer to May. In particular, Democracy Club will aim to host one of our infamous SOPN parties in at least two locations (probably London and Birmingham). SOPN stands for Statement of Persons Nominated, for those of you at the back, and is the official list of candidates. We have to take the data out of lots (and lots) of PDFs and turn it into useful machine- and human-readable data. SOPN-Day is Monday 9 April this year. Look out for more news of the SOPN Soireé on your favourite blog-about-democracy-published-on-Fridays.
👋 Welcome Rose! 👋
Democracy Club is now four! On Monday we welcomed a new temporary staff member to help us through the election period. Of course Joe forgot to take a new team photo. Whoops. Anyway, here's Rose!
Hello everyone! As Joe mentioned I'm Rose and I will be "all hands on deck" for the local elections coming up in May. Considering this, it will be no surprise then to hear that I am very interested in politics and governance. I'm looking forward to understanding the nitty gritty about the election system here in the UK (I feel I've come to the right place!). But also I have a background in corruption - well anti-corruption to be specific! So I am looking forward to further understanding the spheres of open data, transparency and accountability and how tech can help to enable these. And lastly, of course, I look forward to working with Democracy Club's amazing network of volunteers. Until then…
Connect with Rose on twitter!
💯 One Hundred Years 💯
Tuesday saw the 100th anniversary of the voting franchise being extended of some, but not all, women. (Equality in the franchise didn't happen until 1928 — the 90th anniversary will be celebrated in July). There were lots of celebrations that you can catch up with via twitter. Relatedly, the House of Commons debated anonymous voter registration this week — the new Minister for the Constitution wrote about why the government are seeking to make it easier to register to vote anonymously.
In our world of election candidates, there is still a wide gender gap. Celebratory tweets are all well and good, but in the spirit of deeds not words, there's still plenty of time to stand in the elections this May.
📅 Next week 📅
We'll be in Huddersfield for NotWestminster. Tickets are still available — and they're free! And the milk stout is terrific there. If you can't make it, we'll try to tweet through the two days — and if past experience is anything to go by, there'll be plenty of Google Docs to get involved in from wherever you are.
Forward!
P.S. We've been invited to Transparency School! In Lithuania! For <35s! It sounds fun — check it out.