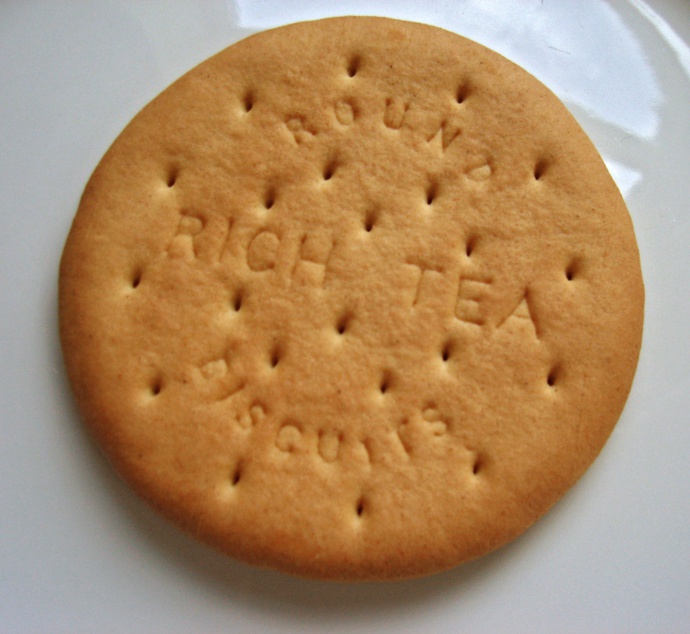 If Lionel Richie was a candidate, his favourite biscuit on candidates.org.uk would be a Lionel RichTEA.
Hello, it's me!
Unfortunately, my time with Democracy Club is drawing to a close. But the good news is I have massively enjoyed my three and a bit months working here. If you're interested in hearing more about what I've been up to, my highlights, lowlights and thoughts and wonderings, then read on…
And I wonder what you do
Councils. Data. Polling Stations. Repeat. The lesser known Fatboy Slim song.
As many of readers of the Democracy Club blog already know, polling station data powers 'wheredoivote.co.uk'. In most cases, polling station data consists of a giant spreadsheet of property addresses and their associated polling station address. To get this polling station data each council has to be asked individually if they are willing to send us this data. So it has been my job to liaise with all these councils.
When I started at Democracy Club, there was a modest target of 60% coverage. With this in mind, I expected to experience some pushback from 30-40% of councils- perhaps they would be too busy to reply or not see the merit in sending the data. But as the months went on I was pleasantly surprised that very few did not respond or explicitly said no. In 2016, 16 councils agreed to send Democracy Club their polling data and in 2018, 126 councils agreed to send the data. This feel like great progress. Many councils even sent the data without being asked for it. Sending the polling station data to Democracy Club seems to be becoming normalised and just another checklist item for councils pre-election.
One of my highlights whilst working for Democracy Club was that, in the end, the 'wheredoivote.co.uk' coverage by population (who had an election) was 87.48%. Thanks to all the councils that made this happen and to the Electoral Commission for pitching in with this too.
Other Highlights
SOPNSOPN
One of my other highlights of my time at Democracy Club was hosting a 'SOPN party' at Newspeak House. This was an event to encourage people to help us crowdsource candidate data for the local elections to power 'whocanivotefor.co.uk'. Considering on the invite we said 'bring a laptop', which seems like your usual party essential, it was really great to see so many people get involved and get excited about candidate data.
Democracy, Democracy Everywhere
I also really enjoyed being involved in an organisation that is concerned with voter information in the Centenary year that some women got the vote in the UK. For me, it felt like there was a real buzz around Democracy because of this. Moreover, this year also sees the launch of 'National Democracy Week', a week to celebrate democracy, not to be confused with UK Parliament Week. Democracy Club is a member of the National Democracy Week council, and so I got to hear from other members about their experiences. Many organisations shared the problems that they faced, such as 'mencap', who explained that there's still a stigma around people who have a learning disability voting. I found listening to other organisations' insights really interesting and eye-opening.
One talking point of the National Democracy week council- is how do you measure impact? Is it good enough to just measure voter registration and turnout, or is there a more qualitative metric? I think this also touches on a problem that many organisations and charities that aim to encourage engagement in democracy face- how do you measure democratic engagement? Surely democracy is not just about voting in elections, so we should be looking to measure impact beyond just voter engagement figures like turnout and voter registration. Let's wait and see what the Cabinet Office come up with.
Citizen Beta meet-up
Another huge highlight of mine was attending a Citizen Beta event to talk about what government isn't building. Not only did I really enjoy talking about all things Democracy Club (who wouldn't!:p) but it was also great to hear the opinions of others working in the civic tech sphere. One topic that came up was the funding of civi tech companies. It's the million dollar question -literally- in the civic tech space: What is a sustainable revenue model? One aspect that I tried to highlight was that it's all well and good for investors to fund a short term prototype, or a 'shiny new thing,' but it's another thing trying to get investors to fund the longterm churn, nuts and bolts of an organisation. The solution to be continued…
The fantastic @rose_whiffen is up next talking about @democlub. Here are the top 5 questions people ask about elections… pic.twitter.com/Vw5iHZef97

— Citizen Beta (@citizenbeta) April 30, 2018
I had my five minutes of fame
Well it was actually more like 20 minutes. I was on a podcast and whilst it was a highlight, it was definitely a lowlight as well, as hearing the sound of your own voice is very uncomfortable. I couldn't bare to listen to it for a week. One of the questions that Tiernan, the host, asked me was whether or not local elections are a good indicator of general elections. Like all political questions of our time the answer is muddy.
But either way, I think local elections are a great opportunity for people to not vote along party lines. Councillors are local members of the community who are entrenched in local issues. They are not beholden to a national council party line, rather they campaign on whether or not they are going to prioritise social housing or saving the hospital down the road. Anecdotally, I note within this random ward that I have chosen that votes are clustered around parties. Votes for the Labour Party are in the range of 1,750-1,850, for the Conservatives 1,250-1,450 and Liberal Democrats 700-850. Whilst this is in no way reflective of the whole country, in this ward, it looks like people did vote along party lines. It would be a really interesting research project to see if this happens across the whole country.
Miscellaneous things that I have learnt
Lots of acronyms:

UPRN

,

MVP

,

GAFAB

,

WDIV

,

WCIVF

(enjoy googling them…)
There is a lack of results data for local elections- what I really want to know is who my new representative is not whether or not my council is 'Hold' or 'No over control'. But maybe that's just me.
Working remotely in disparate parts of the country…. Actually increases teamwork and communication in some respects. I think because you're not in the same physical space, working together, you have to make a concerted effort to keep in communication with each other and keep each other updated. Although I think this level of communication wouldn't be possible without Slack and appear.in. I have also made the discovery that slack emojis are the remote equivalent of making your colleague a cup of tea- it keeps morale up. ☕
The political tech or civic tech space is a really exciting space to be working in and I'm really grateful to the exposure to so many new and innovative projects and campaigns.
My Oscar speech thankyous
All that's left to say is a massive thanks to all the team at Democracy Club for being infinitely patient with my constant stream of questions and always being so good humoured. And also a massive thanks to Bite the Ballot for hosting me in their office - I know you're going to miss me singing all the wrong lyrics to 'Absolute' radio classics ;).
Auf Wiedersehen and keep in touch.