The One Where Everyone Loves Polling Locations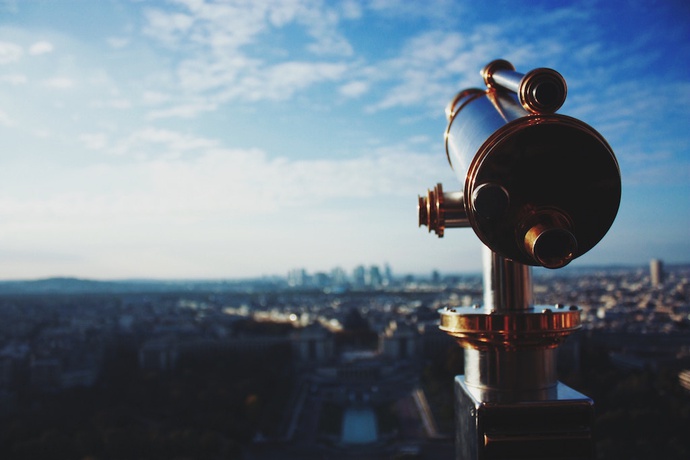 Looking, always looking, for polling locations
It's a festival of polling station finder news in Fridayblog today, with an extraordinary stat to celebrate, all the data to review and a report on user feedback. Also, an invitation to our summer meetup!
🎉 Winning at polling stations 🎉
Before 3 May, the best coverage we'd achieved with the polling station finder was 61% (of the 18+ population) at the general election last year. Not bad, given that we only really got started in 2016.
This year, we smashed that record. For 3 May elections, we had data for 126 councils out of 152 with elections that day. That translates to 87% of the 18+ population of those areas!
It's a cracking achievement, suggesting that providing data for the finder has now become a norm, just part of the election process for electoral officers. Those councils that were not able to provide data were largely hamstrung by technical issues rather than any philosophical disagreements with the idea.
Will we get to 100% coverage next time? Stay, er, tuned to Fridayblog!
🕵 So who used it? 🕵
We've published all the lookups-per-local-authority-area data. (Or go straight to the table of all councils here.)
No prizes for guessing the local authority with the most searches (just short of 20,000 searches in Birmingham), but finding one's polling station was also pretty popular in Leeds, the London boroughs, Manchester, Sheffield, Oxford and Kirklees.
In the areas where we didn't have data, we saw nearly 3,500 Redbridgers, 2,300 Wakefielders and 2,000 Sunderlanders go polling-station hungry.
📝 What did the users think of it? 📝
This week, Chris crunched the user feedback on WhereDoIVote.co.uk. The great news is that the changes we made as a result of feedback from 2017 seem to have paid off and that satisfaction ratings are higher than ever! 96% of those for whom we had polling location data found the site useful.
We also provide space for users to make any comments they like. These were mostly positive, especially on the move to a single-column layout and on the information hierarchy:
"Really helpful stuff, I also wanted to know what time it's open until and you told me that too."

"Really helpful to be able to know how far to walk from my property to the polling station so I can fit it in to my normal morning routine!"

"I am disabled and registered visually impaired. This site was so so easy to use. All the information I need is right there."
The negative feedback we received at the general election last year about opening hours not being obvious enough and about poor routing/directions did not appear again this year, which suggests that our improvements worked.
The most common negative comments this year were about incorrect information:
"Map is incorrect. Postcode is incorrect. Church is the other end of Magdalen Way, at junction with Hertford Way."

"I went to this location to vote and it is not a polling station!!"
We responded and corrected a majority of reports like this as they came in.
There were also more questions in the comments about wards, candidates and the elections themselves — people looking for basic information about what was going on. This wasn't the case at the general election, presumably because that gets enough publicity by itself. This might suggest we should think about altering the content or the information hierarchy based upon the election type.
There's lots more good stuff in the full report, including why people use the site and what next we could do to improve it. Read it here.
🤓 Come hang out and talk democracy! 🤓
We're going to be in Manchester on Saturday, 23 June. We'll probably do some walking, some looking at a museum and then some eating. All the while we'll be chatting about what we can do next, do better or anything else democracy-y.
To give us an idea of numbers, please sign up here!
📅 What's next? 📅
The big question. Chris, Joe and Sym are getting together in Cardiff next week for a big ol' debrief and chat about planning for the next year and beyond. We'd love to hear from you before then — or watch the blog for our rambling thoughts next week.
Forward!
Photo by Krissana Porto on Unsplash