Blog's out for summer ☀️🌡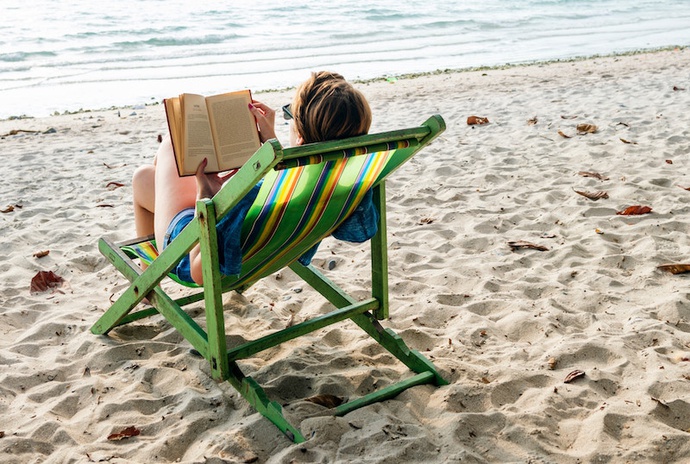 Need another book?
It's a short, overly hot Fridayblog today. Help us out by finding some results data and then join our new book club!
🔍 Results data sleuths welcome 🔍
Yesterday saw the last by-elections of July. There were 29 elections over the course of the month with thousands of voters taking part. Mmm…democracy.
At the time of writing there are eight by-elections in our system for which we don't yet have results data. If you've got five minutes now, please check out this list of elections-that-need-data and track down and add the results!
There are no summer holidays for elections (and for the long-suffering election officers who'll oversee them): there are 13 taking place throughout August.
Turnout in August by-elections might not be terribly high, but we can still help those voters who are sticking around (or who are already marking their postal votes): check out the list of August's by-elections and do see if you can find any candidate details.
We've been doing better and better at providing useful information on candidates recently — a combination of some dedicated volunteering and perhaps more digitally aware candidates.
📚 DemocraBookClub lives! 📚
A couple of blog posts about reading lists, and voilà! We have a book club.
Alex has taken the initiative and has set up a #bookclub channel in our Slack (if you're not already in the Slack, you can sign up here).
Turns out there are loads of books we should all be reading about democracy. We've taken a few suggestions via twitter and there are more in the Slack. Any last minute suggestions are very welcome and will go into future consideration if they don't win this time.
There will be a vote as soon as we can work out how to run a poll in our Slack. And once we've introduced strict spending limits on championing a book, checked for external interference and generally ensured the poll is free and fair…
The plan is to announce the book in Slack soon, give everyone a month to read it and then come together in Slack or on a Google Hangout to discuss it. Bit of an experiment, but come join us!
🏖 What's next? 🏖
Well, it's August, so quite a bit of holiday. Fridayblog might be a bit quieter or indeed non-existent over the next month, but will return in the event of emergency, or, as it's also known, September.
If the book club isn't enough and you need even more reading, here's another ask for your brainpower to review our draft goals for the year.
Forward!