The One With The First Book Club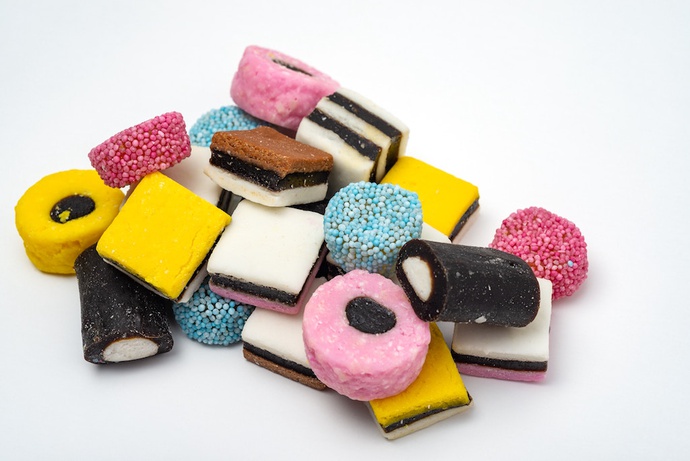 This picture is a metaphor for the slightly unstructured nature of today's Fridayblog
In this week's blog: our first ever book club, our first ever board away day, some exciting events, some news we missed from last week and tomorrow is International Day of Democracy!
🎉 Firsts 🎉
The first DemocraBookClub took place this week! Many thanks to Alex B for organising the first edition, at which Emma Crewe's Commons And Lords was discussed. The whole thing took place on a simple Google Hangout, which worked well. Do join us for the next one! If it grows we can try doing some in-person events too. If you'd like to suggest a book for the second edition, or you just want to debate the shortlist, you are very welcome to hop into the bookclub channel on our Slack. (You can join here.)
In our second first of the week, we had a board away day! Like a proper company and everything. We got together in the not-terribly-away venue of Victoria Park in London and let our minds think the big thoughts. Such as what might be written on Democracy Club's gravestone, which is quite tricky when you think about it. Not least because you have to decide how long it's going to live for. Once we've written up all the notes from the day, we'll try to share a semblance of what happened — particularly from the sessions we did on the medium to long-term future of Democracy Club. We'll need your brains on this too.
🎙Conference season begins 🎙
Today, Sym is speaking and wandering the corridors at a conference on 'Society in the Loop' by Dot Everyone and the Ada Lovelace Institute. You can follow on twitter (and some live video) via the hashtag #InTheLoop, hopefully without too much spillover from tweets about the Armando Iannucci film (but bonus points to the speakers who can sneak in quotes from it).
Also conferring today and over the weekend are the [insert collective noun for a] group of academics that study elections, public opinion and political parties — EPOP as its fun acronym goes. Like K-pop, but without the screaming fans (yet). There are at least a handful of people in this group that have made good use of Democracy Club data as part of their academic research, so we'll be following their hashtag — #epop2018 — with interest.
🗞 Old news 🗞
One thing we missed from our summer round-up last week was that the government, in the form of the Department for Digital, Culture, Media and Sport's 'Office for Civil Society', published a new 'strategy for civil society' in August. Not wildly exciting, but one element certainly caught our beady magpie-of-democracy eye.
The strategy announced plans to trial citizens juries with eight-to-ten local authorities as part of an 'innovation in democracy' programme. These type of events (known variously as 'mini-publics', 'citizen juries' or 'deliberative democracy') select a random, representative group of citizens to come together to deliberate on a big issue. They've had a significant impact in Canadian, Irish and Australian politics. There have been citizen juries in the UK, but perhaps not on this kind of scale and with government funding. There's some mention of digital stuff to accompany the juries, which we're keen to get involved in or at least keep an eye on. If you're one of the local authorities keen to take part, do let us know!
On a different theme, you might have spotted that Google launched a dataset search tool last week(ish) to mainly enthusiastic responses from academics and data-y folks. We'll be investigating what we need to do to ensure our data is indexed.
📅 What's next? 📅
You of course already know that tomorrow is International Day of Democracy and will be celebrating in the time-honoured tradition of, er, helping Democracy Club become a sustainable thing? And bunting, lots of bunting. Street parties, etc.
We'll be in Cardiff for the latest (sold-out!) open data jelly (a co-working get together) next Tuesday, which we use to say hello to folks in the same field and to plan our next couple of weeks internally. You can see some of the contenders for the to-do list here.
Forward!