The One That Doesn't Even Mention Brexit Once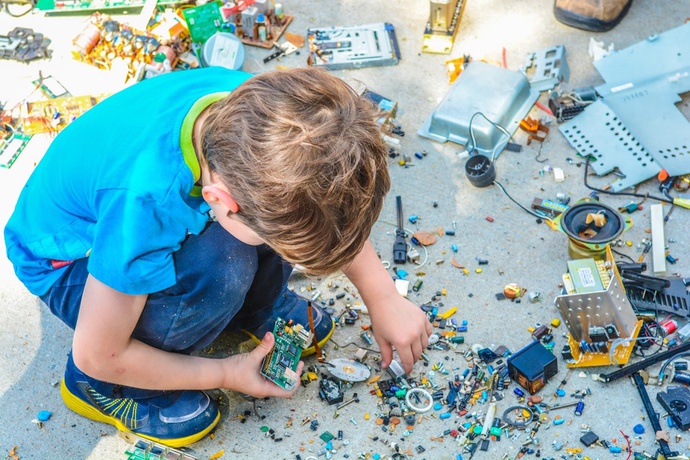 Our latest volunteer rebuilds our APIs
Aside from being a little distracted by all the news all the time, we've been getting on with trying to make democracy work a bit better. In today's blog: APIs, vox populi, news on funding, and our databreach policy. Happy Friday!
🤖 If you're
API

and you know it 🤖

We have lots of lovely election-related data, much of it crowdsourced by our dream team of datawombles. But how do we best set that data free, to run wild in the world, to get to people in useful ways?

This week, we spent some time thinking about the best ways to make our data more available and accessible, so it can be re-used everywhere people are.

We'd love to hear from people using our existing APIs so we can help make them better. Or anyone who's thinking about using them in future. Get in touch to tell us about your needs!
🎙Vox Populi, Vox Dei 🎙
We're writing up a bit of research on people who are under-represented in the elections process (from registration to turnout and in candidacy too) and sent Joe out to chat to the good people of Easton in Bristol about their electoral experiences. Here are some quotes:
"One day, when I'm rich and powerful, I could get into politics — but you know money is power innit, so you got to be rich!"

"I registered, I registered my mum, I take her to vote after I come back from work. My son: I registered him as he's just turned 18. It's our own civil right, it's very important, but round here people only discuss politics when there's an election…"

"No, I don't vote, I'm not registered; I don't have time. [It's quite quick online?] No, I'm not interested in that."

"No, someone does that for me in my house!"

"Democracy is good… to have a voice, you know? Even so, you make yourself known, but do they hear you? Do they do anything? Is there an improvement? Promises are not kept… I came from a very poor country where politicians promise everything and do nothing, literally nothing. In this country, they do something."

"Yes, I always vote, I use the polling station. I get the information through the letterbox, but i always know who i'm going to vote for."

"I've never registered and never voted. I believe it's all pre-determined. I don't exist. But I'll do your market research for you — the only thing that'll get people to vote is if you tell them their credit score will go up."
💸 Another time we didn't get any cash 💸
We were turned down for some funding this week. As mentioned in Fridayblogs passim, we applied to the Polden Puckham Foundation on the grounds that democracy is quite important for peace. You can read our application here. It's a handy fund, in that they are happy to fund CICs and for it to be used as core funding, but as their maximum grant is £15,000 it was probably never going to change the world.
The trustees' feedback was that they found our work related too much to the process of democracy, not the 'underlying causes' of low engagement, which led to it being out of scope. We would of course argue that you can't separate the two, and that you should do what works or what can actually be achieved. Next time!
🏹 Once more unto the breach 🏹
Henry V didn't have to worry about GDPR, but we do. We've written a data breach policy and we could probably do with someone who knows even a tiny amount about this stuff to look at it. It's here, have fun!
📅 What's next? 📅
We've got some elections requiring results data (see if you can find them on the official council websites/twitters), we're keeping an eye on The News and thinking further about general elections, and we're going through the excellent job applications we've had.
Forward!