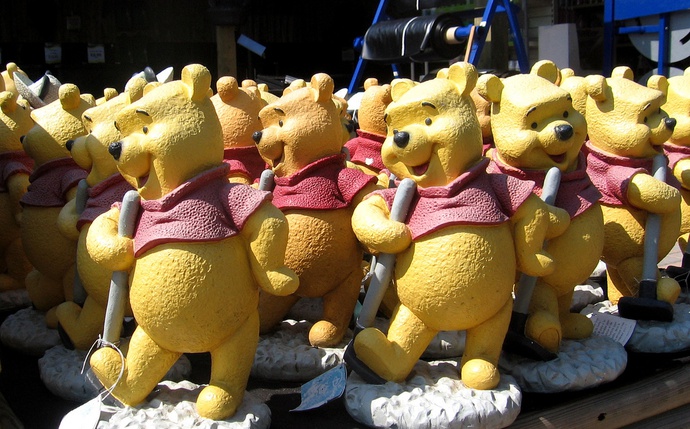 At some point this week there were six different people doing paid work on Democracy Club stuff, what meteoric growth! The FTE is still about 3.5, but hey, we'll soon be a tech unicorn.
This week, the anthropology of civic tech, a naming competition, some reports and when a political party is not a political party.
🏰 Update from the ivory towers 🏰
What is this civic tech thing anyway? Who does it? What's it for? If only someone could spend 3-4 years researching this, while housed at a renowned academic institution.
What luck! Long-time friend of Democracy Club, Alex Blandford, is now doing a PhD looking into such questions and last week posted this 30-minute video explaining how he's going about it. It's well worth a watch. Alex is also doing weeknotes: here are all his recent posts.
🤔 What should we call the candidates crowdsourcer thingy? 🤔
Next week we're meeting a designer to talk about how to make the candidate data crowdsourcing website better (if such a thing is even possible).
One thing is that it might need a name that isn't 'candidate data crowdsourcing website'. At the moment we sometimes call it YNR (after Your Next Representative, the original code for it all) or Candidates.DC (after the web address, candidates.democracyclub.org.uk). WikiCandidates or CandidatesWiki has come up a few times.
Have a preference? Got better ideas? Vote in the twitter poll here…
The designer will want to interview some users of the crowdsourcer, so we might be in touch with some of you next week!
📒 We read reports so you don't have to 📒
Ella had a read of the latest report from the Cabinet Office Democratic Engagement Team: 'Democratic Engagement: Respecting, Protecting and Promoting Our Democracy'.
It states that UK democracy is founded on the principle that every voter's voice holds equal weight — but that in reality there is an imbalance in that power. The government says it's committed to making democracy fairer. They have some nice words about boundary commissions.
The report goes on to say that government will act to promote the integrity of our electoral system, defend it from hostile state activity and disinformation and increase the public's confidence in democracy. Sounds good.
Over this year, they plan to design and test interventions to improve registration to meet local authority and citizens' needs. This work involves collaborating with local authorities, conducting interviews with civil society organisations and using ethnography to understand the day-to-day experiences of homeless people. In sum, this is the list of stuff they're working on:
Interventions for frequent movers and homeless electors
Disability access
Reform of the annual canvass
National Democracy Week 2019
Suffrage centenary education projects: Democracy Ambassadors
Women's suffrage secondary schools resource
Anonymous registration (continuing on previous efforts to make this easier)
Overseas Electors Bill
Data protection and democratic engagement (making sure the two don't clash too much)
We'll be watching closely!
Also this week, the DCMS Select Committee had some words to say about facebook. One of those words was 'gangsters'. We suspect the other words are quite entertaining too. Here's their report.
🌲 If an independent falls in a forest… 🌲
It all got very exciting in Westminster this week, depending on your definition of exciting. In case you rely on Democracy Club's Fridayblog to get your news, quite a few MPs resigned from their parties to become independents, under the banner of The Independent Group. Some of them literally 'crossed the floor' and went and sat in some different seats together in the House of Commons. However, The Independent Group is not a new party. To become a party you need to register with The Electoral Commission. There is already one party called Independent Network — and there are another 206 parties that have 'Independent' in their name. And then of course there are actual independent candidates, who don't stand for any party, not even the ones that have the word 'Independent' in. But these independent candidates can choose to have the word 'Independent' on the ballot paper. Good times.
The general election clock ticks on.
📅 Next week 📅
We're chatting design, we'll plan another sprint (although given the state of the current sprint, it might be that not many cards move around on the Trello), we'll crunch through more polling location data (over one-fifth of councils with elections in May have already been in touch!) and more…
Forward!
Photo credit: crabchick