How Do You Solve A Problem Like Polling Locations?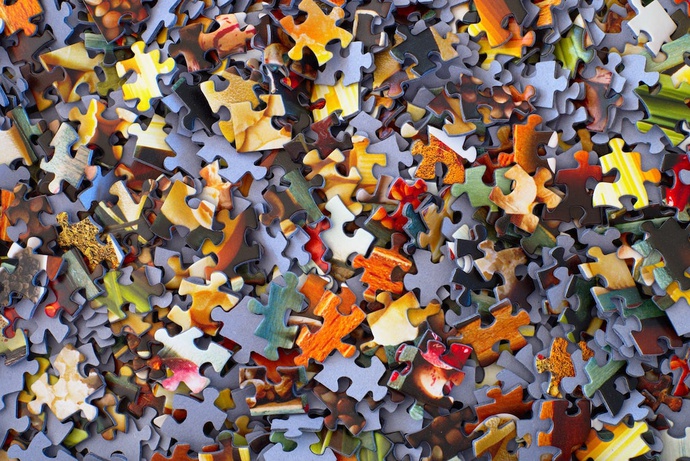 And you're not allowed to look at the box
In this Thursdayblog, we discuss what it would take to get to 100% coverage for the polling station finder, and ask what companies could do to boost voting. Cowabunga!
💯📍 Getting to 100% polling station coverage 📍💯
We've been chatting with The Electoral Commission over the last few months about the limits of having a tiny organisation with no official authority running a nationwide polling station finder online.
Frankly, Democracy Club has done pretty well, all things considered. But we've been chatting about what it would take to deliver this product for everyone, sustainably. Sym, Chris and Joe put together a document you can read here, but it's a few pages long, so here's a quick Thursdayblog summary:
This is a popular product that millions of people use. People expect to find this info online. Local authorities like to not have phone calls on election day from people asking where to vote. Media companies like to have something to share on election day.

Currently we rely on authorities to send us data: most do, but not all. We check, clean and import data authority-by-authority in order to reduce the error rate. This requires expertise and time. We can only do this for scheduled elections — and we'll do our best for unscheduled nationwide elections.

We'd like this product to work for everyone, ideally for all elections (including by-elections). How do we get there?

In the short-term, we can try to reduce the import time (and thus get more coverage in the event of a snap election) by improving the quality of the data before local authorities send it to us. We've some ideas to look into here.

In the medium-term, we saw two options.

Option 1: Democracy Club keeps running it. We have a great community that adds a lot of value when spotting elections and boundary changes — and we're a small, nimble organisation. But, we can't sustain the product without a good funding model and we lack authority that might be useful when engaging other bits of the state or big media partners.

Option 2: Some public institution — The Electoral Commission is probably the best fit — takes it on. The institution has the sustainable funding, authority and the ability to encourage legislative change or change in standards that a small external organisation doesn't.

In the long-term, regardless of who runs it, we wonder if coverage could be increased by: more councils providing high quality APIs with their polling location data; data quality becoming a performance metric for councils; or switching to consuming the electoral register instead.
The full document contains more detail on the team and the data required, as well as the current costs.
This conversation is likely to go on for a bit — your thoughts and comments are very welcome!
🗳🛒 Every Vote Helps 🛒🗳
What's the role for business in encouraging voter participation?
Here's an interesting paper (PDF) based on eight case studies of US businesses doing work to encourage voting. TL;DR — Surprise! It's good for the brands and good for employee engagement. It's not clear if the efforts of those eight companies actually increased turnout, but that's something that could perhaps be surveyed. (Or perhaps there's enough research elsewhere on this.)
The paper's a quick and interesting read. It's left Joe thinking: where is the UK on this? Answer: quite far behind. There seem to be no good reasons why big UK employers or UK businesses with massive customer bases (telco's, big retail, the NHS) couldn't spend a little effort on this. Sky is spending a small fortune on their Ocean Rescue (anti-plastic) campaign; John Lewis talk of "Transforming Lives". Good stuff. But so far the only civic-related stuff happening in the UK seems to be from those same big US media co's — Facebook, Google, Snap and Twitter. (Plus an honourable shout-out to Spotify (who pushed a playlist made up of a song from each country voting in the Euro elections last May) and to Ben & Jerrys (no really, they give out ice-cream in exchange for voter registration)). We'd love to hear of other cases…
Perhaps we can run some "How to encourage civic participation" event at a corporate social responsibility conference or something. Perhaps we get a US company with a presence in the UK to set an example and set a challenge for other companies. Get in touch if you go to CSR conferences or have some ideas for us…
📅 What's next? 📅
It's the Democracy Club get-together on Sunday, in Bath! We've no idea how many will show up, but hopefully we can accommodate you even if you forgot to sign up (there just might be fewer chips to go around). Email Joe if you'd like to join.
The chats on Sunday will guide a meeting of the core team on Monday where we'll be looking particularly at design and user experience on Candidates. Then it's another sprint plan and on we go…
Forward!