The One With Possible API Terms Of Use Changes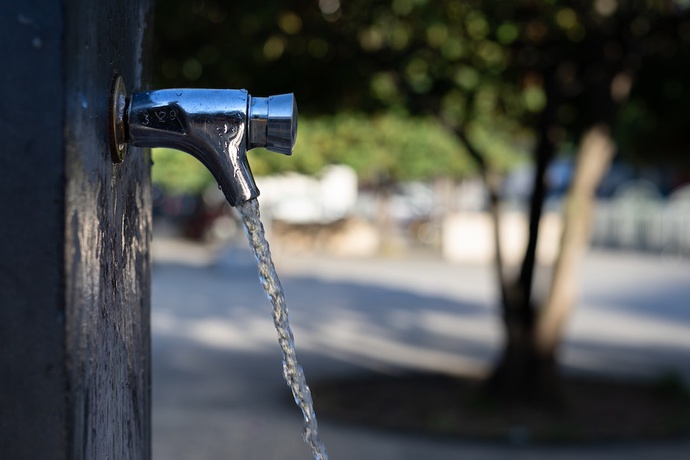 Push for data
A blog about data reuse today, you lucky lot.
TL;DR — we have produced a draft of some new terms of access to the API. Access would be free, but we would have the right to turn off the access if we think a user is harming democracy or damaging our reputation. (We think these would sort of apply to the CSV downloads, but obviously we can't really undownload it from anyone.)
In more words — we've been thinking for a while about the terms of use of the data we collect. At the moment, anyone can get the candidates data via a CSV or API — a situation that has never been good for understanding our impact. Anyone can use the polling locations API, up to 1000 hits a day. But if they want to use it more heavily, they need to ask for a key. We normally check what they're doing with it, and give them a key. But we can turn that access off and have threatened to do that in two cases: once when a political party used it to build a polling station finder that you could only use if you signed up to said political party's mailing list; and once when The Electoral Commission advised us that a project that was using our API was misleading potential registrants to vote.
As we move towards one-API-to-rule-them-all, we've wanted to write some more accurate terms that try to make it clearer for API users and, er, us. With a general election on the horizon, and a fractious political scene, we've been assuming there might be some cases where we might have to stop access to the data if it's used in ways that would actively be bad for democracy or could seriously harm our reputation and ability to do this stuff.
One argument says that we should just make everything super open. We imagine that completely open data would have the advantage of…
Getting kudos from the open data community and satisfying those volunteers who want to contribute to an open data source
Low effort on our behalf — we don't have to do anything if someone does something immoral or illegal with the data
But there are some pretty serious con's:
No way to track impact, which would hurt some volunteers desire to work on the project and probably harm (or completely remove) any opportunities for future grant funding
The whole point of the organisation is to make democracy better. If we make purely open data, we can do nothing about people using the data badly or wrongly, deliberately or otherwise — harming democracy, or harming the reputation of Democracy Club, and rendering us less credible to partners, who we also need for some of the data and for some of our ability to reach voters.
With that all in mind, here's a draft that's been worked through with the board of Democracy Club (i.e. those legally responsible for the organisation)…
📋 Draft new terms of use 📋
A key will be provided free-of-charge if the requester explains their plan for use and agrees to:
Attribute Democracy Club, ideally with our logo;
Send Democracy Club a link to whatever is created using the data, and where possible any evidence of impact;
Allow Democracy Club to share high-level usage stats (only the number of

API

requests made) (again, in order to help show impact).
Access may be refused or withdrawn if:
The data is used in a way that could mislead voters or otherwise harm democracy;
The data is used in a way that could harm the reputation of Democracy Club, our ability to deliver the data or the perception of Democracy Club as a non-partisan actor.
In the event of problems:
Democracy Club will raise the issue with the user, remind them of the terms and suggest steps to ameliorate the issue.
If steps are not taken — or there is no response from a user — the issue will be reviewed by three board members and access maybe removed.
The executive director(s) have the option to immediately suspend use before the review if they believe significant harm is occuring.
A final review can be undertaken by the full board if the user requests it.
Send us your thoughts! Via the Slack ideally, or via the Google Group.
There's quite a lot of tidying we'll have to do to show the terms correctly… at the moment various pages of the website say various things… but agreeing the thing comes first.
📅 What's next? 📅
The above was partly a result of yesterday's board meeting and away day, where we also discussed research into problems with access to democratic participation, our medium-term goals and our plans for spinning-in the polling station finder to the Electoral Commission. More to come on these.
Meanwhile, we're improving the widget, fixing bugs on Candidates, and have a big new backlog of things for this fortnight's sprint.
Forward!
🐋