Spreadsheets! Get your spreadsheets!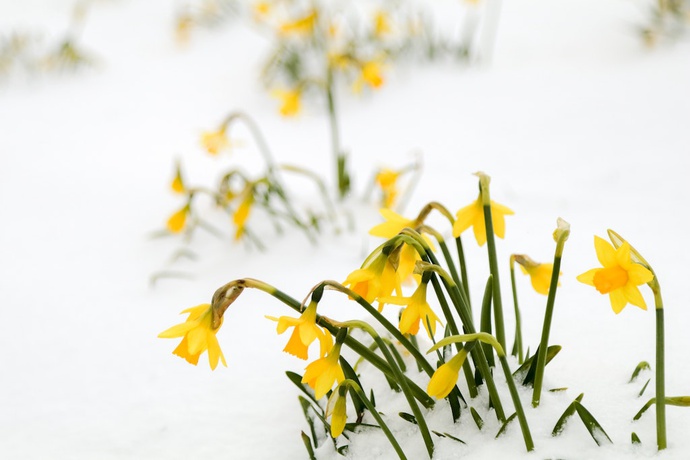 There are few photographs of spreadsheets, oddly, so you're gonna have to just settle for some daffs instead.
This week: the grand opening of some new(ish) spreadsheets — all to help voters at the May 2020 elections.
🥳 Let's get this party (spreadsheet) started 🥳
During last year's local elections, we provided information and links to candidates' local party organisations. We're going to do the same this year! We collect the information on a Google sheet, which you can access here.
Much of the information has been rolled over from last year, so the main task is not so much adding new information (though there are still a few blanks), but rather making sure the information is still up to date. Local branches of parties have a tendency to reorganise, rename, or close altogether. Do please have a gander at the existing links in the sheet and delete/update anything which is obviously old. You can be pretty ruthless with this: blank spaces for others to fill in are more useful than a dead link.
📰 All the news that's fit to print crowdsource 📰
You wait ages for a spreadsheet to come along, and two come along at once. Not content with collating information on political parties at the local level, we're also collating good quality news coverage of the local elections. We meant to do a highlights reel last year, to celebrate some of the best efforts, but ran out of time. Might try it again this year.
Anyway, putting the news coverage on WhoCanIVoteFor.co.uk might have led to the bump in user satisfaction in 2019. Regardless, given the scarcity of info about local elections, it's really useful content to link to for voters.
It might be a little early — your blog correspondent couldn't find a huge amount at this stage — but you never know. The dream content is an interview with all the candidates in a ward, but we'll take a general overview of the council-wide election too. Beggars can't be choosers when it comes to voter information.
Once we start importing the data into WhoCanIVoteFor.co.uk, it'll look like this:
We'll revisit this once the nomination papers are published — we're likely to see more news coverage after that date.
📍 Is there a hustings near you? 📍
…Is a thing we'd like to be able to tell voters in the run up to May. So we're collecting hustings events as usual — volunteers have spotted ten already!
Okay, no more spreadsheets, for now.
🔩 SuperWidget2 🔩
We're on the case building SuperWidget2: This Time It's Personal.
SuperWidget2 will have elections, candidates and polling location information, all in one magic tool you can add to any website. Incredible, but true.
It's a work in progress and we'd love feedback. If the code works, it'll have embedded itself just here:
It's using live data, so there won't be a lotttt of information on May 2020 yet, but you should be able to get a sense of the look and feel. (If you need some postcodes to play with, try SE17 2DW for a London postcode, or BS2 0FF for a Bristol postcode.)
Comments very welcome on the wording, layout, accessibility… Email / Slack them to us at the details below.
📅 What's next? 📅
We're getting through polling location data: 10% of councils have now sent us their polling station data for 7 May. Please keep it coming, electoral officers!
Finishing up this sprint and planning the next one…
Forward!
🦡