The One Where We Pause For A Bit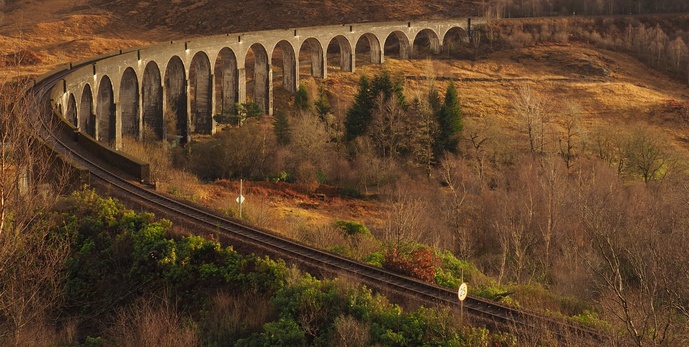 A bridge metaphor, for old times' sake
In this Thursdayblog, Thursdayblogs go a bit irregular. We've more on what happens now, and some crowdsourcing tasks in case you were missing election candidates, and Joe does a runner.
🗳⛔️ What happens now? ⛔️🗳
After carefully counting up all the seats up for grabs at the May elections, and publishing a nice blog on it, they were, within hours of that post, all postponed. That leaves Democracy Club with a big chunk of time and an enormous set of elections in May 2021.
As a result, the core team is going to shrink a bit, with Joe and Chris now moving onto other projects. Chris has spent the last few weeks ensuring that everything we know about polling locations is passed on to freelancer Will; Joe has heaped exciting admin and operations stuff onto Sym. Inimitable elections assistant, Peter, is hard at work on our annual report: a detailed review of GE2019. (Normally we'd have waited to include the May local elections in the report, but obviously it can be moved forward now.) Peter will be finishing this up, with some bonus blog posts, over the next month or so. Lastly, freelancer Ali will be completing work on the SuperWidget, combining candidate+polling-location data in one handy widget, ready to deal with the complex set of elections taking place in 2021.
Sym will continue to hold down the democra-fort, with some operations help from Ella and technical help from freelancer Will, who's been working on polling locations. There's much to be done to get everything ready for data collection for May 2021 and to persuade The Electoral Commission to gradually take on the work of providing election data in a sustainable way.
This blog and Democracy Club's social media might become a little irregular over the spring and summer — though keep an eye out for the annual report and some tidbits from that.
And there's always our Slack (oo, new-look Slack) for ideas, questions and chats with the community. If you'd like to weigh in on what the club should be doing now and in the longer term, don't be shy!
⌨️ Keep Calm and Carry On Wombling ⌨️
Normally, at this time of year, we'd start ramping up the candidate crowdsourcing. Instead, might we interest you in a few other tasks?
👋 Toodle-oo from Joe 👋
A quick note from your blog correspondent, abusing the privilege of writing this week's post:
"I've been writing this blog for four years! A quick Cmd-F search on the blog index suggests I've written 183 of the things. Yikes. Here's to number 184, and to bowing out. Thanks to everyone who's still reading :) With a big gap before the next set of elections, it seemed like a good time to crack on with some other democracy bits. I've learned an awful lot about elections…But also about non-profits, the democracy sector, and plenty about digital from Sym, Chris and other technical colleagues patiently explaining stuff. And more about address data than I ever knew I wanted to learn.
"It's been a pleasure to be involved in a project that has done such useful work, showing what's possible, demonstrating vast civic need and perhaps helping thousands to vote. Heartfelt thanks to everyone who's helped out so far, from advisors to funders to volunteers — the wombling has never ceased to amaze.
"The second rule of Democracy Club is that you can't really leave Democracy Club (unless you do some kind of global-unsubscribe or make threatening noises about GDPR) — so I'll see you in the Slack and at the next womble-a-thon. Online leaving drinks this Friday at 5pm. Do hop into the Slack for a link nearer the time. Take care!"
📅 What's next? 📅
As always, Forward!
🚀