What's up for election in 2022?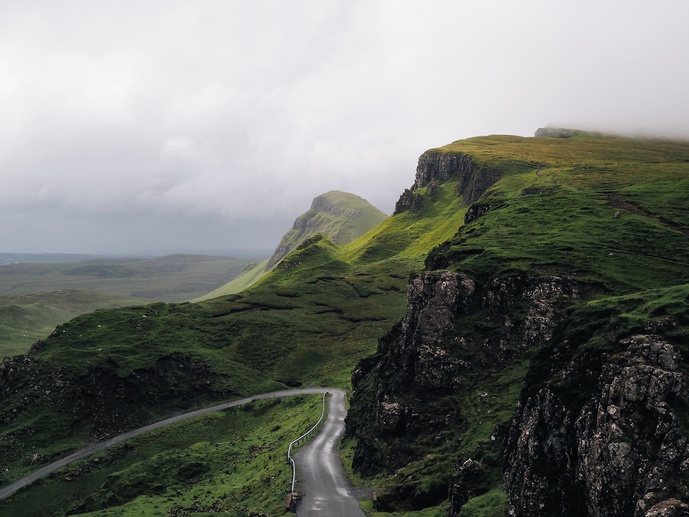 You might know there are local elections taking place in May this year, but do you know how many?
If you were looking to build a list of exactly everything up for election in 2022, you would certainly have a lengthy task ahead of you. There is no centrally organised database or platform collecting UK wide electoral information. Even the government's basic election timetable for each English council has been without an update since 2019. Compiling this information would mean a tedious trawl through the relevant legislation for all of the 200 councils holding an election this year. But don't worry, we've spared you the time.
We can share that there are 6,819 seats up for election this year; 1,226 of these seats are in Scotland and 1,234 are in Wales.
All together, these seats are spread across 3,964 wards and 200 councils.
Of these there are 22 Welsh Councils, 32 Scottish Councils, and 32 Boroughs of London holding elections. There are also 33 Metropolitan District, 21 Unitary and 60 District Councils holding elections throughout the rest of England this year.
Voters will either elect their whole council, half of their council, or one third of their council. This year:
100 councils will hold whole council elections
6 will elect by half
94 will elect a third of their councillors
But that's not all, there are also an additional 7 Mayoral elections, 1 Referendum taking place in Bristol, and the Northern Ireland Assembly elections taking place in May 2022. On March 24th the City of London Corporation will also hold a Common Council election.
What's New?
A few things are new this year. Not only are there new unitary authorities holding elections, but Welsh election rules have changed. Voters in Croydon are electing a Mayor and there is a referendum happening in Bristol. There's a lot going on, but what does it mean?
Let's start with the new unitary authorities. There are two new unitary councils holding elections in Cumbria, replacing the current 6 district councils and Cumbria County Council.
The first is Cumberland Council which will comprise 46 councillors and will represent Allerdale, Copeland and Carlisle. The second, Westmorland and Furness Council, will cover Barrow, Eden and South Lakeland, and 65 councillors will be elected.
Neither of the new Unitary Council's have a live website as of yet, but there is a single live website dedicated to providing more information on the transition.
In Somerset, voters will elect 110 councillors to represent them as part of a new Somerset Council that will officially come into being in April 2023. The new unitary council will replace Somerset County Council and four district councils including Mendip, Sedgemoor, Somerset West and Taunton, and South Somerset.
Interestingly, Somerset West and Taunton Council will become the shortest-lived UK council ever once it's abolished in 2023! Prior to 2019 it existed as two separate councils, Somerset West, and Taunton.
Similarly, the new North Yorkshire Council will also see voters elect 90 councillors, and will replace North Yorkshire County Council, Craven District Council, Harrogate Borough Council, Richmondshire District Council, Hambleton District Council, Ryedale District Council, Scarborough Borough Council and Selby District Council. The City of York will remain its own individual unitary.
Mayor of Croydon
In May 2022, the London Borough of Croydon will elect a Mayor for the first time. The Mayor will represent the whole borough and will have responsibility for council policy and the delivery of services.
Bristol referendum
Bristol City Council will hold a referendum relating to the governance arrangements for the Council. Voters will have a choice between the current Mayor and Cabinet model of governance, and the Committee model of governance. Essentially, voters will decide whether Bristol City Council will continue to have a Mayor or whether it will be governed primarily by committees of councilors and officers.
Changes in Wales
In Wales, the May 2022 elections represents an exciting opportunity for thousands of new voters to have their say as new changes to voting rules mean Young People aged 14 to 15 can now register to vote, and 16 and 17 years old can now vote in Welsh Parliament/Senedda and Local Government elections.
Other developments in Wales include 'advanced voting' trials, and changes to nomination pages - of which more in a future blog.
Get Involved!
Now we know all the elections, we need your help finding the candidates. The biggest job will be to import all the official nomination documents into our system. We do this to collect as much candidate data as possible, so that voters can go to https://whocanivotefor.co.uk and find out who will be on their ballot on election day. This information is not centrally organised in any other place!
Anyone can join in (no technical skills required), on the following dates:
30

th

March (Scotland)
6

th

April (England + Wales)
8

th

April (Northern Ireland)
Head to our candidates site to get involved!