We're On The Highway To May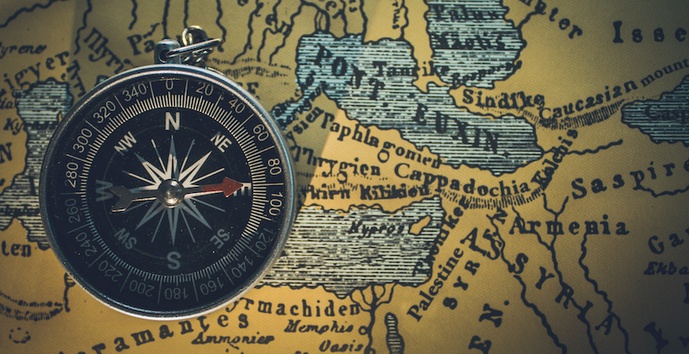 With just under two months to go before the local elections, we're reviewing the progress made on our 2017 election goals. We'd also like you to test our new Quests feature. And we visit Rugby!
Progress?
At the beginning of this year, we blogged on our goals for 2017, particularly with respect to the May elections. According to calendars, we're already halfway there. Yikes. Here's a quick look at where we are.
We divided the goals into four areas: data, apps, labs and club.
For data, we're confident of covering all the elections and candidates in, based on our performance last year. We set a target of 50% of areas with elections having polling location data, which could be a stretch. We're at 22% for England & Wales so far, so we hope we'll get to at least 40%. In Scotland, they're at about 37% — so our target of 75% may be optimistic. But there's plenty of time…
One of our data targets was for the APIs to be used by several partners and, though we've been having a few good conversations recently, it seems like most organisations we talk to are not bowled over with excitement about local elections; or they're content with a one-off data snapshot. Perhaps we've overestimated capacity/ability, or indeed, interest in these elections?
In terms of apps, 50,000 users of WhoCanIVoteFor still seems realistic, following 10,000 users over the course of the Northern Ireland Assembly election. We still need to build the 'candidate statement' element, which should better meet the voter need of 'where does this candidate stand on local issues?'
For labs, have a read of our blogpost on Brexit and then our first labs thing on EU regulations. We're keen to hear of other problems or democratic deficits to investigate.
And as per the club — we did secure the funding from the Electoral Commission, which is terrific. We recently got a shout-out from the Minister for the Constitution and are hoping to have further conversations with the Cabinet Office. The crowdfunder hasn't advanced very far. The website is looking better — more to come — and hopefully this will convert more visitors into members and donors.
Lend us your thoughts! Comment in the Disqus box below, or tweet us.
Quests!
We'd also like you, dear blog readers, to test a new feature: Quests! Okay, so we've just renamed the micro-volunteering tasks we ask everyone to do. But QUESTS! With the sword of short pencil-on-a-string and the shield of ballot box, ride with us.
Take a look and let us know what you think. The plan is for the top quest to sit prominently on the homepage to put website visitors to work as soon as possible.
Rugby
In 1827, possibly, a schoolboy in a game of football picked up or caught the ball and ran forward with it. The modern game of rugby football was invented.
In 2017, Democracy Club visited the Association of Electoral Administrators Midlands branch meeting in Rugby to talk about digital information for voters, esp. on polling location data.
Two great events in Rugby's history.
At the meeting, there was general enthusiasm for our work, which was lovely to hear, and there were more keen beans eager to send their data in.
There were also good questions on 'what happens if a polling station changes', which also was expanded into 'what if there's a serious disaster?' Uplifting times. To reassure any readers: we'll be manning the phones on the day to make any last minute changes to polling locations. You can't do that with poll cards. In the event of a serious disaster, we can remove an entire area from the database and direct users to call their council instead.
Much of the data we've received so far is being imported today — so watch this space — and thanks to those in local government who've been patiently keen to test out the finder.
EveryElection
We've made an important improvement to our open UK elections database. It now includes geographic boundaries, so, given a postcode, the system can now return a list of elections. Except for those fun postcode areas that overlap electoral boundaries (a blog on this coming soon). Get in touch if you'd like to play with the API.
Next time, in DemocraQuest,
We'll be worrying about SEO; we'll be revisiting uk_results to see if we can break it in advance of using it again for May 2017; and we'll be adding more Quests.
Forward!