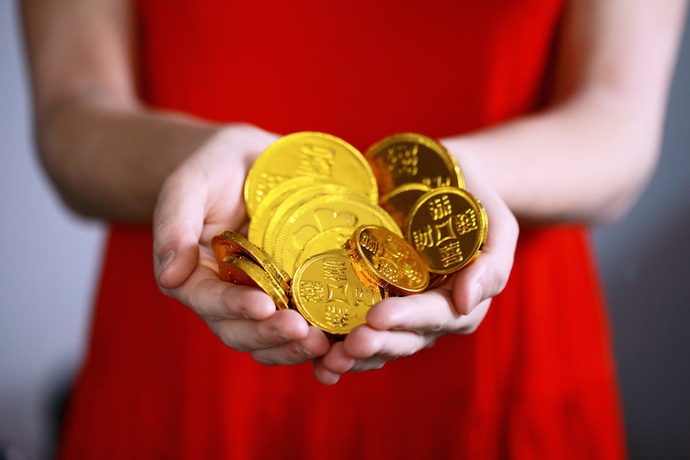 Make it rain
We dedicated last week to loads of blogs about open data on the UK's political representatives. In case you missed it — where were you? — catch up with our Big Roundup Blog Post.
Normal Fridayblog service resumes forthwith. We have jobs, we're thinking about candidate crowdsourcing, we're pitching for chocolate money, and more!
🎉 Come work with us! 🎉
First, we're looking for some general help to run the show. A few hours a day would be ideal, but we're open to ideas. This role would be to help with finances, email inboxes, running events, volunteer assistance, social media — whatever floats your boat.
Second, we're looking for an elections assistant for the run-up to the May 2019 elections. We'll be working with hundreds of local authorities to get the polling station finder working — we'll need some full-time help (or nearly full-time) from February through May. Might be a perfect starter role for someone new to civic tech! (You can read about what it's like to work on this from Rose who did this earlier this year!)
Third, if we're successful with funding approaches (see below) then we'll be looking to expand the team further. We're keen to learn about those with developer, design or organising skills especially.
Check out the adverts — and pass them on!
👥 WikiCandidates 👥
The full-time team hung out in Cardiff last week to spend some time interrogating our plans for the candidate-data crowdsourcing platform. We asked ourselves lots of questions, such as:
What bits of information about candidates are currently missing?
How much do we need to define the fields for capturing those bits of information in advance? How much can remain open for volunteers to add any kind of useful links?
What can we automate? What's the optimal balance of wombles and robot-wombles?
Can we introduce verification for candidates or their agent? And can we allow them then to lock certain fields?
How can we improve the process for new users? And optimise for more experienced users? And make it easy to become the latter from the former…
How do we improve the documentation and developer docs to increase use of the data?
Should we rename the thing, so that it's more obvious what it is? And further, should there even be separate websites for gathering the data and displaying the data nicely?
We'd love to hear from you if you've thoughts on any of these! Particularly if you've seen well designed forms for adding data: send us examples or comment on this thread.
🍫 Can chocolate save democracy? 🍫
In the last two weeks we've had the pleasure of being grilled by two panels of representatives from philanthropic funds with Quaker roots.
First up was the Polden Puckham Trust — a fund that owes its existence to Clarks Shoes, so get buying more desert boots, everyone. Our application, which you can read here, was for core funding.
Second was the Joseph Rowntree Trust — a fund originating in cocoa, wine gums and other deliciousness. We applied specifically for support for the work on candidates data (both gathering and publishing) as well as for thinking about making it sustainable. Our application is here.
Please cross your fingers for some good news before the end of the year. Next up, some applications to the Big Lottery Fund and Nesta's Collective Intelligence fund.
🗳 SuperThursday => ResultsFriday 🗳
We hadn't had a SuperThursday for a while, so it was a relief when there were ten by-elections yesterday. Democracy!
Thank you to the gang of volunteers who added photos and details of the candidates.
There are now ten elections for which we need to add results! The results will be appearing on councils' websites and social media channels — and you can pop the results into our system here (if that's a blank page, it's all complete. Hurray!).
🚑 Democracy is good for your health 🚑
Social prescribing is getting very trendy. It's the idea that your GP can suggest that you join a running club or do some kind of similar community activity to improve mental and physical health. We thus enjoyed this New York Times article — hat-tip to Micah Sifry — that suggests doctors should be advising patients to get out and vote. Largely due to the policy changes that will affect their health, but we like to think that just the act of voting is likely to make you feel better. This led down the internet rabbit hole and to the discovery that their have been entire academic centres set up to look at the links between health and democracy: go Helsinki University! If anyone knows anything about this stuff, do please get in touch for a chat!
In other Letters from America, here's a group of academics and companies getting together to offer their staff time off to vote: ADayOffForDemocracy.com. And here's a rather great project from Chicago: the CityBureau, who are training and paying a group of citizens to go report on council meetings; they know when the council meetings are happening cos they've built some scrapers to build an open public database of them. Top stuff.
Lastly, if you've not had enough of clubs of things, you might like to check out News Club, where communities get together to discuss the news and how it's produced. Here's an example of a News Club in Brixton. We've heard rumours of them taking off in Sheffield and Dorset too. Clubs for all!
📅 Next week 📅
We're spending lots of time working on the candidate-data crowdsourcing platform. Much of this will be hidden backend work for now, but will lay the foundations for getting more information into the system more quickly and more easily. Again, thoughts and ideas very welcome.
Forward!
🎃