Jobs, candidate data, and ideas from America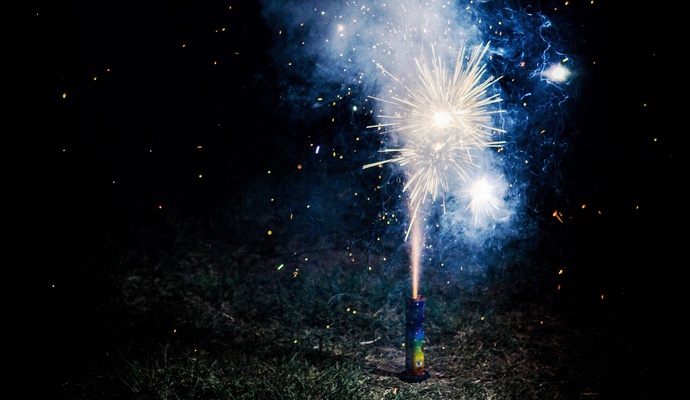 Parliament survives for another year
In today's blog: where should we advertise our jobs? When should we take down candidate data? Where next for voter ID? What can we steal from America? Why are we asking so many questions?
📣 Another plug for jobs 📣
We have had some excellent applications for the part-time assistant (do keep them coming) — but applications for the full-time short-term contractor from next Feb to May are somewhat thin on the ground.
Tips for where to post the adverts, perhaps to reach new graduates who might fancy a short-term role to see what civic tech is like, gratefully received! And do please share the link with anyone you know who might be looking for work experience in this field.
📇 Candidates data 📇
We recently began our chats with local authorities for the run up to May 2019. Specifically, we've been encouraging them to add grid coordinates to their polling locations. This will mean we can be hyper-accurate on the map pins that show people where to go, right down to the correct entrance, should the location be a big site like a church or school.
While doing that, we've had some really encouraging responses from councils about getting better candidate data too. Several have told us that they will share information on the candidates database in their information packs and at 'be a candidate' events — which should result in many more candidate statements, photos and contact details. Hurrah.
We were asked whether we had an easy-read guide on how to add data for candidates. We didn't, so we wrote one. Does it seem reasonable? Comment directly in the Google Doc if there's something that doesn't make sense — or anything that could be clearer.
This week we've also had two former candidates ask us to remove their data. Our policy on this has always been quite informal, since we never get that many requests to do this. We won't rewrite history, so we won't remove a candidate's name or the party they stood for, but in the past we've largely taken everything else down, especially email addresses. Is that right? We've drafted this very short policy for 'takedown requests'. Does it make sense? Does it seem fair, balancing individual privacy against the need for a historical record? Comments in the doc please!
🏷 Voter
ID

news 🏷

Helpfully published on a Saturday, for maximum readership, the Cabinet Office released the list of the next round of councils who will pilot the use of voter ID next May. The pilots look similar to last year, but the authorities involved seem more diverse. For the first time, two councils will pilot something to do with postal votes. Key bits of info below:
"Voters in Pendle, East Staffordshire and Woking will be asked to show photo ID before they are given their ballot papers.

"Ribble Valley, Broxtowe, Derby, North Kesteven and Braintree will require voters to present either one form of photo ID or up to two forms of non-photo ID.

"Mid Sussex, Watford and North West Leicestershire will test using poll cards as a means of identification.

"In addition, Peterborough and Pendle will run a separate postal vote pilot, looking at the security of postal votes and providing additional guidance in postal vote packs.

"Proxy voters in Peterborough will also be required to show ID before they can vote."
We're likely to look at this more, as we'll try to keep voters informed as to the precise requirements in their area. You'd think the Cabinet Office would want to help us to do that, so we're sure they'll be in touch with some of that additional marketing budget soon.
🇺🇸
USA

!

USA

!

USA

! 🇺🇸

You might have heard about some elections that took place in the USA earlier this week. We always like to cast an eye over the Atlantic to see what ideas we might be able to steal.

Last year, we spent a week with Democracy Works in Brooklyn (obvs) who have been really flying in the run up to these elections, partnering with everything from NFL teams to Snapchat to get people registered.

Democracy Works also runs the Voter Information Project, which provides details of elections, candidates and polling locations — presumably used by tens of millions of people this week. This week they posted an excellent short video that explains the project — it's well worth a watch. Could that approach — a coalition of philanthropic funders and tech companies — work here?

We also liked BallotReady, an effort to ensure that voters could get information on everything they would be voting on (and Americans have a lot of things on their ballot papers). You can just start typing in the address box and it'll suggest a US address to test it with. Quite impressive levels of detail on candidate positions (perhaps because US candidates are more likely to have personal websites?) and details of endorsements that candidates had received. Nicely presented too, with options to print out your choices to take with you to the polling station — or to email your choices to a friend/foe to push your opinions on them too.

And lastly, friends we made at the Participatory Budgeting Project were celebrating a win on Tuesday night as New York voters approved a new 'Civic Engagement Commission' which, among other things, mandates the mayor to arrange a city-wide participatory budgeting programme from 2020. Will it be as big/good as Paris' version? Why does London still not have one? Stay tuned.

Lots more from the US elections — and a mention of the lovable Pizza to the Polls project (10,000 pizzas sent to polling locations!) — in the always readable Civicist blog.
🕵 Looking for people who are looking for politicians 🕵
We blogged a lot about open data on UK political representatives — particularly councillors — a couple of weeks ago. Georgie of mySociety now has the baton and is looking to speak to people who already spend time looking for this stuff.
"We are aware of a number of charities that are independently gathering and maintaining basic data on politicians, a duplication of efforts and resource that could be better spent in other ways. And, that the cost of accessing Councillor Data is preventing some small charities running e-campaigns."
Please pass on Georgie's blog post to any people you know in campaign work, PR work or perhaps journalism or academia that might be interested. If we all work together we can solve this and save everyone loads of time and money. Hurray!
📅 What's next? 📅
We're in Cardiff next week to meet the Welsh Government on their changes to elections, and to do some plotting about the company website and chatting about how to pitch a UK-version of that Voting Information Project (see above).
Forward!
P.S. Do you have a burning desire to write something about democracy? We're open to guest blogs! Get in touch :)