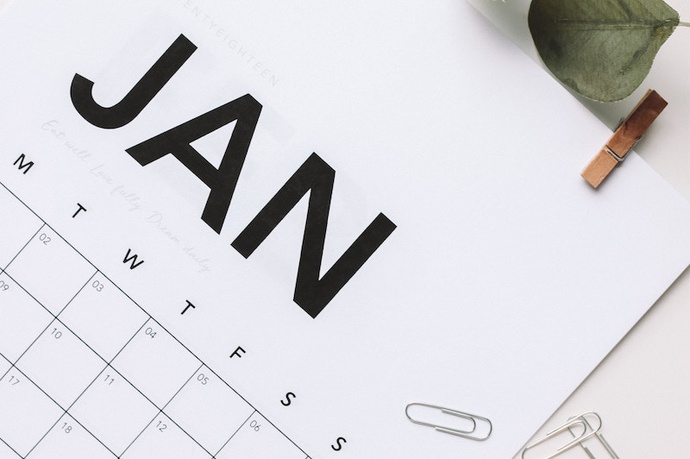 Hipster calendars at the ready
🎆 Happy new year! 🎆
We hope that festive times were had.
It's a short fridayblog today: we're getting our geographies in order, writing HR contracts for new people (woohoo!) and making WikiCandidates better. Or CandidatesWiki. Can't remember.
It's also time to open door 118 on your Local Elections Advent Calendar 2019 (available in all good democracy shops) — we outline the road to May below.
💼 Mergers and acquisitions 💼
There's quite a lot of exciting council M&A activity coming up! Goldman Sachs are probably taking a healthy cut somewhere. All these changes will need to be accurately reflected in our data so that we can accurately tell people what elections they have. Chris is working his way through them and other electoral change orders. Along the way, he made the handy map below!

© OpenStreetMap contributors
Pub quiz time: which are the new councils in orange and which councils are they replacing? Bonus points for naming the green area. Answers below! (This is better than Christmas already)
🛣 The road to May 🛣
Something like 260 areas with elections! Something like 30,000,000 eligible voters!
This spring… at a polling station near you…The 2 May 2019 Local Elections!
We've sketched a roadmap of our activities in this spreadsheet, key points below:
❄️ January / February ❄️
Email all the councils for polling locations
Email all the local parties for candidate info (huge thanks to everyone who's working on this spreadsheet!)
Start importing polling location data
Chase potential partners:

BBC

, Google, Facebook, Reach and so on…
🌼 March 🌼
26

th

: Notices of elections published, finalise all the where-are-elections-happening-and-how-many-seats-are-up data
Deal with rather a lot of polling location data
🌧 April 🌧
4

th

: SOPNDay! Statements of Persons Nominated published (these are the candidate lists)
5

th

: SOPNParty! Where we get all the data out of the PDFs and into the system. Who wants to host a party? Get in touch!
Chase all candidates for details and statements
More polling location data
🗳 May 🗳
2

nd

: Polling Day! Run around making corrections to things as quickly as humanly possible
We can't wait. Requests for help will go up here — or via the mailing list — or for the very latest, hop into the Slack.
📅 What's next? 📅
You can see what we're up to in the 'Current sprint' on Trello — but it's generally lots more of the above.
Forward!
Quiz answers!
Light orange (local authority districts), from west to east:
Somerset West and Taunton Council (replacing West Somerset and Taunton Deane councils)
West Suffolk Council (replacing Forest Heath and St Edmundsbury councils)
East Suffolk Council (replacing Suffolk Coastal and Waveney councils)
Dark orange (unitary authorities), from west to east:
Dorset Council (replacing the local authority districts of Weymouth and Portland, West Dorset, North Dorset, Purbeck, and East Dorset, as well as Dorset County Council). Dorset is dead, long live Dorset!
Bournemouth, Christchurch and Poole Council (combines Bournemouth and Poole's existing unitary authorities and lobs in Christchurch district authority for good measure)
Bonus round: The green area is, of course, the North of Tyne Combined Authority, or, as you may know it, the home of ambition.
If you got these all correct, you're Andrew Teale. Everyone else, reward yourself for trying with a leftover Christmas chocolate.