The one where we think about partying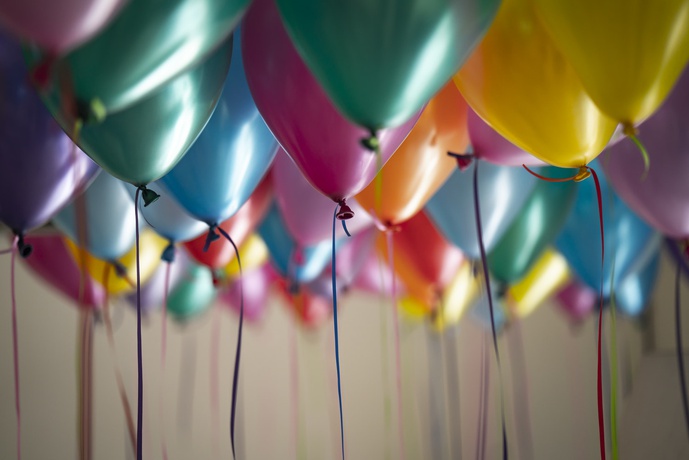 We'll supply the balloons
A short Fridayblog in which we ask: would you like to host a crowdsourcing party this April? And we congratulate the French.
🎊 SoPN party planning! 🎊
Last week, we outlined the roadmap to the local elections in May 2019.
Here's a quick reminder of the areas with elections (it's not totally definitive, yet):

© OpenStreetMap contributors
(If you'd like more detail, Keith Edkins has a very handy at-a-glance table.)
As the tweet says: there's going to be a lot of crowdsourcing to do.
Previously, we've made a big start on cracking through the data by holding delightful crowdsourcing parties. Last year, we ran these in London, Birmingham and Manchester, because each of those cities had all-up elections, and large populations, so it made sense.
This year, there are fewer obvious places to host a party: every council seat in Northern Ireland is up, then there's a mixture of all-up or one-third up spread across much of England — from Allerdale to Wyre Forest. (Bit disappointed we don't have a council that starts with a Z)
So what's the best way to run SoPN parties for these? You might know! Are you in Northern Ireland? Can you help? Do you think we should break England up into regional crowdsourcing parties? Obviously you don't actually need to be in the area to complete the candidates for that area, so perhaps we shouldn't worry about locations?
Anyway — would you be up for hosting a crowdsourcing party? Can you find a cafe or pub open after work hours — or perhaps on the weekend — with some decent WiFi? Send us an email!! We can provide 'instructions', stickers, tea + cake vouchers, and some lessons learned from previous parties. Don't be shy, get in touch!
Meanwhile, if you're keen to get started with some crowdsourcing already, there are some gaps left in this spreadsheet in which volunteers are compiling useful links relating to parties' local branches (for areas that have elections this year). We do this because many candidates still don't have much of a digital presence, and more often, the local parties do. We'll start collecting manifestos too, once we start seeing them in the wild.
🇫🇷 Allez les bleus 🇫🇷
Thanks to Peter Wells of the Open Data Institute who spotted that France has just published open data on all its elected representatives. (We blogged several posts about our week investigating the potential for UK elected representatives back in October — start here). Tom Forth had a nose at the data. Perhaps the UK Government might now start to feel some social pressure to do the same? Perhaps.
📅 What's next? 📅
There's a vote in Parliament on Tuesday that we should probably follow. Although we might have said that before. Our friends at Simple Politics will be explaining what's going on.
We're also welcoming Ella, who's going to be helping out the core team with some adminny fun — hopefully we'll get an intro from Ella for next week's blog!
We'll be doing the second sprint plan of the year: check out the tasks currently on ice here.
Forward!