An Election Fit for Digital Natives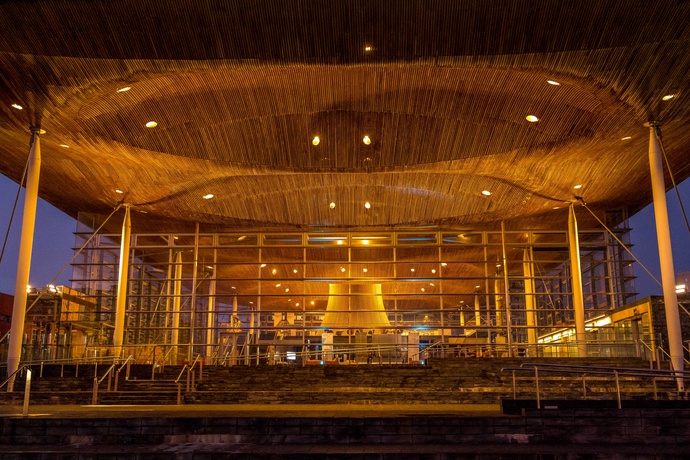 This week is the first 'Senedd Vote16 Week' - a week to celebrate the extended franchise to 16 in Wales and educate first time voters ahead of the Senedd elections on 6th May 2021. These elections mark the first opportunity for 16 & 17 year olds in Wales to exercise this new found power.
The extension of the franchise is the perfect opportunity for the Senedd to organise its data and digital offerings, and use them to bring elections into the 21st Century. Without this, we could be setting up 'Votes@16' to fail before it's even begun.
There are three reasons why first time voters might struggle this year, with a string of elections and rule changes that will have even the most seasoned electors scratching their heads. Firstly, the pandemic meant the 2020 Senedd elections have been rescheduled to 6 May 2021, and will now coincide with six other elections and over 5000 representatives being elected UK wide.
Second, although young people will be able to have their say in the Senedd Election, the Police and Crime Commissioner elections, happening on the same day, are beyond the new franchise's reach. This means 16 & 17 year olds will be handed one less ballot paper at the polls than their elders.
Third and (hopefully) finally, this year's elections are subject to change with little notice. As the Welsh Elections (Coronavirus) Bill makes its way through the Senedd, the uncertainty around how the elections will happen, and when they will happen, grows. The Bill could allow for a change of election date up to a week prior to the elections, as well as changes in polling station venues and laws allowing for a slower vote count. This uncertainty only adds another layer of confusion to our first time voters, and risks a lower turnout than ever before.
The Senedd's educational efforts are well-founded and, quite frankly, necessary if 'Votes@16' is to be hailed a success as it has been in Scotland. With voter turnout historically low in Wales, many will be keeping a keen eye on the number of young people stepping up to vote. There will be a steep hill to climb to compete with Scotland's first entourage of young voters, with 75% of 16-17 year olds casting their vote in the 2014 Scottish Independence Referendum. This Senedd election may not be as crucial as the Scottish Independence vote, but May's elections are important in their own right, with the pandemic to answer for and the growing ruffling of Welsh independence feathers.
Additionally, it's not just 16 & 17 year olds who will experience voting in a Senedd election for the first time. No one under the age of 24 has been afforded the opportunity to vote in a Senedd election, the last being in 2016. This year's election will also be the first time foreign nationals living in Wales will have a say on how Wales is run.
It is therefore all the more important that we ensure young people and first time voters can access clear accessible information about who they can vote for, and when and where they can vote.
Hey Siri- How do I vote?
This new generation of voters are digital natives. They are the generation which will instinctively look to Google to answer questions such as 'how do I vote?', and will expect this information to be wrapped up neatly in one place. Unfortunately, this isn't a service that the state provides, either on a UK or Welsh level. There is no comprehensive state-sponsored app, website, or tik tok dance routine which is able to give voters individually relevant electoral information, but there should be.
First Minister Drakeford needs to get his dancing shoes on, as the Senedd has a responsibility to uphold free and fair elections. Part of this role should be collating voter information and displaying it clearly for voters to use, rather than sending first time voters off on an elaborate treasure hunt to find their candidates scattered across hard to navigate council websites.
This is not a big ask of the State, as this data already exists and is being used by Democracy Club, who put to good use all of the election information floating around in Council offices and fills this resource gap for UK elections.
Powered by a dedicated volunteer force, Democracy Club runs the candidate database whocanivotefor.co.uk and polling station finder wheredoivote.co.uk - easily accessible, user friendly websites that only require you to know your postcode to discover who is standing in your area, when you can have your say, and where your allocated polling station is. It should not be the responsibility of Democracy Club and volunteers to produce this resource, but it has fallen into their hands, for the coming elections at least. Until the State takes on this responsibility, a steadfast community of volunteers is needed to ensure accurate election data for all.
There has never been an issue with young people being concerned about the world around them and wanting to enact change; this isn't an issue to push under the 'young people are disengaged' rug.The barrier appears to be transforming that passion into a vote. Low turnout in Wales is surely linked to our failure to build a democracy fit for the digital world. This is why using election data effectively to create civic education resources is crucial to a healthy voting turnout on polling day.
A lack of election information available to the masses is setting up first time voters to fail, or at least leaving voters vulnerable to ill informed voting or 'just voting for whoever my parents vote for'. This is, of course, entirely their choice. It does nothing, however, to inspire passion in Welsh democracy.
The original article can be found at Nation.Cymru
Photo by Nick Fewings on Unsplash