WhoCanIVoteFor gets a refresh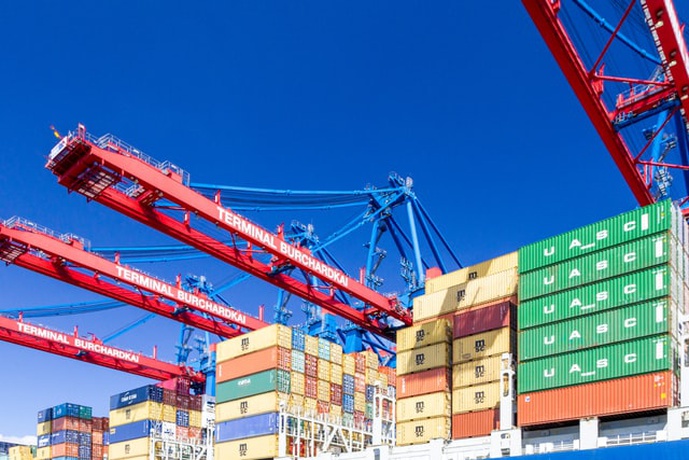 A photo of our developers unloading a consignment of new website elements.
There are two months left to go before the 6 May elections, and we've been very busy updating and adding features to WhoCanIVoteFor.co.uk. Read on to find out what has changed…
✨Welcome to your new-look WhoCanIVoteFor ✨
Virginia and Michael have been hard at work on WhoCanIVoteFor.co.uk, implementing some much needed changes to improve both the user experience and the underlying codebase. The code is now easier to read, which will help make future features easier to implement.
In terms of the user experience, the most significant development is a brand new design for candidate pages, implemented by Virginia. This gives a much cleaner and more streamlined style and layout while also making better use of page space. The layout of the pages themselves has also changed; contact information and links are now grouped together on one card, candidate statement and Wikipedia links have improved display, while previous elections are displayed together in a table which includes votes won (if we hold these).
At the same time we've also cleaned up and fixed a lot of the text across ballots and person cards - removing awkward repetitions and nonsensical sentences. In particular, Michael has substituted correct terms such as 'constituency' or 'division' in place of the generic 'area' or 'ward' we were using previously. We've also revised the intro text for profiles of candidates who will appear on more than one ballot paper. This latter change fixes a longstanding problem, and is sorely needed this year as so many people are standing under multiple candidacies (eg. for both constituency and regional lists of the devolved parliaments).

Example candidate card with layout and text changes
The new person page designs are the first use of our new design system that Heydon Pickering has been building for us. As well as visual enhancements we hope this system will improve the accessibility of all our sites in future updates.
We've also decided to conceal personal details of candidates not standing in a 'current' (upcoming) election. This follows complaints that these details were being displayed for candidates who may no longer be in politics, or whose profile was completely out of date. We still hold this information (unless we are asked to delete it), but no longer show it on WhoCanIVoteFor. Relatedly, a few months ago we also changed our Candidates database to hide a profile's changelog unless viewed from a logged-in user account.
These are only the first of a number of improvements we'll be making to WCIVF over the coming weeks and months.
We're also excited to announce a novel addition to WhoCanIVoteFor.co.uk: local referendums.
'Governance' referendums - in which electors within a council area can have a say on how their council is run - have been around for a while now, but we've never attempted to display them on our sites. However, thanks to sterling work by Michael and Kate, this year we will be offering users in Sheffield, Newham, and Tower Hamlets information about referendums on 6 May. Sheffield is holding a vote on a new committee system for the council, while the two London boroughs are voting on whether to keep their current elected mayors.

Sheffield referendum card
In technical terms, what we have done is added new cards to postcode results which fall within our existing Sheffield and London Assembly City and East ballots. These cards contain information and links on the referendum questions. This is very much an experiment and is not yet fully integrated into our overall elections system, but if successful we hope to add referendums as a permanent feature after May.
Keep an eye out for our next blog, when we'll have a raft of crowdsourcing tasks: hustings, manifestos, local parties and more!
🌱