Hello, I'm joining Democracy Club as interim CEO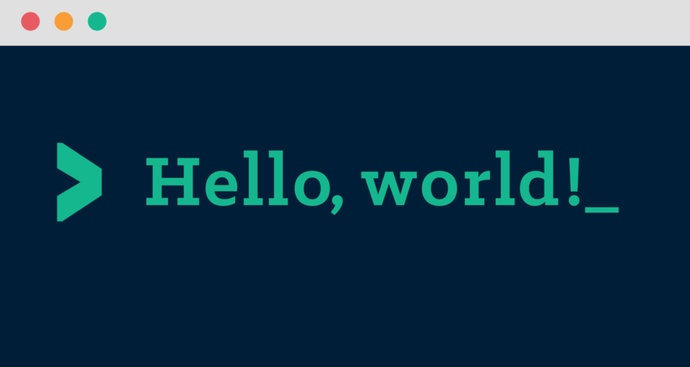 Hi!
I'm really excited to tell you all that as of last week, I've joined Democracy Club as interim CEO.
I'm actually not new to Democracy Club: I've had the privilege of being a board member since 2018. I've taken on this interim role so that I can put our new strategy into action, focus on fundraising (which frees the team up to work on 2022 local elections), and build some new partnerships that empower communities outside of elections.
By autumn we hope to be hiring a permanent CEO to continue this work for the foreseeable future. So if you're interested sign up to our mailing list at the bottom of this page or follow us on Twitter to keep up to date.
If you've never heard of Democracy Club before, or need a refresher… let's get acquainted.
With good data, good things can happen
The first time I voted in 2010, I remember going to the wrong polling station because I just went to the one that was closest to me. After being turned away, I remember the (now very cute) assumption that I could find out where I was meant to vote online. 30 minutes standing outside a primary school later, and I was none the wiser.
It shouldn't be harder to find your local polling station, than it is to book flights to another country.
The reality is that the world is now built on data and digital services, but our democracies still run on systems that largely haven't changed in decades. There is a huge chasm between the expectations that voters have and the services they can access.
Every election the most googled questions are actually pretty basic: Who are my local candidates? How do I vote? Where do I vote? Where is my polling station? What do I need to vote?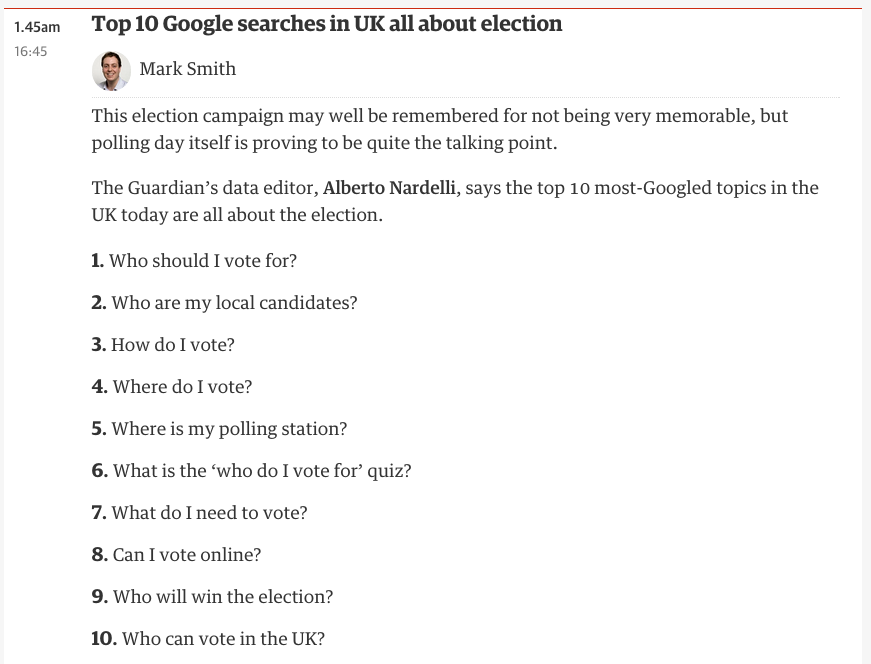 The quality of the answer you get depends on the quality of the underlying data; and the data that answers these questions is, unfortunately, not in good shape. It needs to be structured, standardised and available through APIs.
When it's available in that format, you can start to do much cooler and more helpful things for voters. For example, when you type "where do I vote" or "who can I vote for" into search, instead of being sent to another site, we can do this:
That's what Democracy Club does. We collect the vital data needed to power democracy, and make it easy for partners and voters to use. We're a team on a mission to bring our democracy kicking and screaming into the 21st century, so that people's democratic experiences are as frictionless as possible.
From my time as a board member I have consistently been blown away by how this small team (firmly in the single digits), alongside a community of thousands of volunteers (join us on Slack), manages to empower millions of voters every election.
In 2019, 6 million people found their polling station through Democracy Club. Millions more found out who was standing for election in their area through our candidate data. Working in partnership with Facebook, Twitter, Instagram and SnapChat we sent approximately 218 million notifications to remind people to vote with directions baked in. Now we even power the Electoral Commission's API.
This team regularly punches above its weight, and has managed to create a sorely needed service.
But make no mistake; this work is not straightforward. The data and APIs, and the websites and tools on top of them, are built through a tangled web of thousands of PDFs, conflicting file formats, and forever changing processes. It's the type of tech work no one actually enjoys doing. (And if someone says they do, they're lying.) But there is so much goodwill and energy to get this over the line and into the hands of voters. We work alongside all local authorities to get access to the data we need, and then thousands of volunteers help us get it ready to be used by our partners, and by voters everywhere.
I couldn't be prouder to be leading this team.
Beyond elections: everyday democracy
I am very excited to help empower voters for the local elections this May, but I'm also keen to to stretch Democracy Club so that it thinks beyond elections. What do digital services that power everyday democracy look like? How can we go beyond voting and build new tools to help shape the future of both national and local democracy?
One of the major projects we're working on is an extension of our candidates database; we want to add every elected representative in the UK. We have lists of those standing for election now, and the final list of MPs who are elected, but what about everyone else? What about every councillor, every mayor, every police and crime commissioner? It's almost impossible for people to access this data. It's split across hundreds of councils up and down the country.
Why is this important? Writing to your MP is one way of creating change, but there's a whole layer of representation through councillors and other elected representatives that are often missed out of campaigning tools because accessing this information is impossible.
If we want to empower campaigners, and everyday citizens to create change, we need to give them the ability to talk to all their elected representatives, not just MPs.
If you're interested in talking about how we can empower everyday democracy or if you have your own ideas, get in touch, I'd love to talk.
Our tools and data will always be free for use, but this comes at a cost to us. We're always looking for new partners and donors to help us keep it that way. If you're interested in supporting Democracy Club, let's talk.
And finally, my joining Democracy Club as interim CEO means that Sym is released from the responsibility of doing two jobs at once, and becomes Democracy Club's Chief Technology Officer. Without Sym's leadership and dedication, none of this would exist. I'm very grateful to be working alongside him this year as we plot the future of Democracy Club together.