Pwy alla i bleidleisio ar gyfer?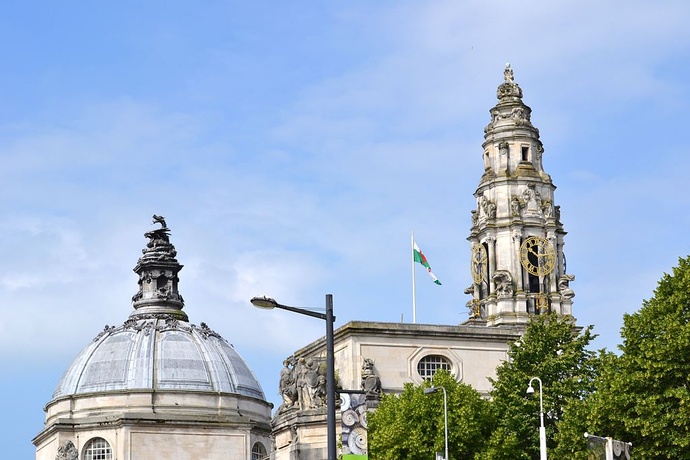 Prynhawn Da!
Today's blog is a Wales special, with an exciting trio of new developments for the 5 May local elections. Working in partnership with the Welsh Government, we've transformed how our services support elections in the country:
WhoCanIVoteFor.co.uk has been translated into Cymraeg.
WhereDoIVote.co.uk and related data services are serving information on Welsh Advanced Voting stations.
Our candidates database now collects info on Welsh party affiliations (scroll down for an exciting Sankey diagram!).
Pwy alla i bleidleisio ar gyfer?
The biggest news is also the simplest - WhoCanIVoteFor.co.uk now offers a Welsh language option. Working with Welsh translators, we've been combing through the code marking each piece of text that needs to be translated, a task we have now finished. This brings it in line with its sister service, WhereDoIVote.co.uk, which has been available in Welsh since last year's Senedd elections.
We've also updated our two widgets to fix and improve their Welsh translations. You can embed our elections widget or polling station widget on your own site for free.
Cynllun Peilot Canolfan Bleidleisio Ymlaen
The translation of WCIVF forms part of a wider push by the Welsh Government to increase democratic participation in the country, the most high-profile element of which is the creation of four 'advanced voting' pilots. In these four areas, voters will be able to cast a ballot in advance of polling day:
In Caerphilly and Torfaen, electors will be able to cast a vote at the council offices during the weekend before the election (30 April - 1 May).
In Blaenau Gwent, electors will be able to vote at the Ebbw Vale Learning Zone during the Tuesday and Wednesday before the poll (3-4 May).
In Bridgend, twenty polling stations in historically low-turnout wards will be open during the Tuesday and Wednesday before the poll (3-4 May), while registered students will also be able to vote at Cynffig Comprehensive School over the same period.
As part of our work for the Welsh Government, we've added information about these advanced voting stations to WhereDoIVote.co.uk.
Datganiado Aelodaeth Flaenorol Plaid Wleidyddol
Wales is undeniably at the forefront of democratic innovation in the UK. Early last year the Senedd passed the Local Government and Elections (Wales) Act 2021, which introduced some far-reaching reforms to council elections. The most eye-catching of these was the creation of a mechanism for introducing the Single Transferable Vote, which will be available for the next elections in 2027.
For Democracy Club, the more interesting developments came in the less glamorous Local Elections (Principal Areas) (Wales) Rules 2021, which the Senedd passed into law in December. This introduced a number of changes to the nomination process, including the electronic submission of nomination forms and removal of subscribers' names from the Statement of Persons Nominated (SoPN). One suggestion - that candidates be permitted to provide and councils publish an election address - was postponed due to the pandemic, but the Welsh Government has said that this long-needed change will be taken forward in the near future.
In 2022, the most novel change for us comes in the form of an exciting new column on the nomination paper: statements of party membership.
Put simply, candidates must now declare whether they have been a member of one or more registered political parties during the 12 months prior to the publication of the notice of election. If that party membership is different from the one they are standing under, this information must be published on the SoPN. The reasoning behind this change appears to be to add transparency, especially to independent candidates, a significant minority of whom are recent, or even current members of political parties.
Prior to SoPN day, we applied a change which allowed us to record this party affiliation data on Welsh candidate profiles (although, sadly, we do not yet record the dates). The data has also been added to our widgets, API and data downloads.
This change is good news for Democracy Club for three reasons. Firstly, it allows us to show more information to voters about the political background of their candidates. Secondly, it provides a great method of identifying candidacies across time, allowing us to improve our database by linking past candidacies to current candidates. Thirdly, it means we can make a fun Sankey diagram.
164 candidates (5%) have declared a past party affiliation different to that under which they are standing, including four candidates who have declared two affiliations each. One in seven independents have declared a previous or current party affiliation.
The following graph shows the candidates' past affiliations on the left, and the party for which they are standing on 5 May on the right. Excluded from this graph are 37 Labour candidates who declared membership of the Co-Operative Party.
Diolch!
Photo: Cardiff City Hall