Democracy Club, Assemble!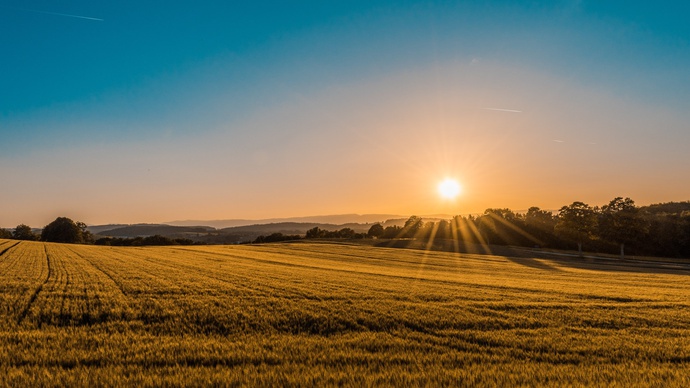 Ready the ballot thresher, it's a bumper crop of polls this year!
Happy New Year! We're very pleased to kick 2021 off with an announcement that the Democracy Club team has expanded! See below for an introduction to our three new team members, Virginia, Kate, and Michael. There are now six people in our daily team meetings (this must be what it feels like to work at Google!). Today's blog also offers a quick reflection on the upcoming polls, and celebrates some robust 2020 visitor numbers - in spite of everything being cancelled.
Welcome to the team!
We're excited to introduce three new staff members who joined us this month. Virginia and Michael are both developers who will be working across our services, improving website navigability, accessibility, and more. Meanwhile, Kate will be leading on our work for the 2021 Scottish and Welsh parliamentary elections, collecting data and promoting our services to potential partners. Over to them to introduce themselves!
Virginia Dooley - Developer
With a background in international development, Virginia pivoted to coding after working with startups and charities struggling with outdated products and systems. In a quest for better weather, Virginia moved from NYC to London in 2015.
Kate Seary - Devolved Elections Assistant
Kate has a background in political science and youth politics. She studied and is based in Birmingham but holds a strong connection to her home in Wales. She also spent time as a student-athlete in Portland, Oregon and particularly relates to the city's motto 'Keep Portland Weird'.
Michael Collins - Developer
I'm based in Sheffield, having previously studied English at Leicester as well as having spent some time living in London where I worked for a variety of charities, including a brief stint at ZSL London Zoo! I decided to retrain to become a developer in 2015, completing the Makers Academy bootcamp. Since then I've been working as a python developer, and in my last role was focussed on delivering websites and digital services for a range of clients in the not-for-profit sector. I'm excited to join the team and get started learning all kinds of obscure election trivia.
New year, new, er, uncertainties
No sooner had the media started the hype for 'Super Thursday', renewed pandemic fears led to warnings that the polls on 6 May would be postponed for a month or more. In the absence of a decision from the government, electoral administrators including ourselves must plough on under the assumption that everything will go ahead as planned. You can read an excellent overview of the state of play by Toby James and Alistair Clark on the blog of the Electoral Reform Society. Whatever happens, it's clear that this year's elections aren't going to get any less complex…
In the meantime, we've now created all the elections scheduled for May, and you can find the full list on our crowdsourcing site. We'll publish an overview of the elections shortly - you can see our summary of the (postponed) 2020 elections here. It's early days yet, but we're expecting around 30,000 candidates to stand this May.
We laid out a few of our 2021 projects back in October. We're planning some significant improvements to the user experience, especially on WhoCanIVoteFor.co.uk. In particular, this includes the mobile experience, non-First-Past-the-Post results recording, and greater provision for explaining the electoral process to voters. You can see some of our ongoing projects on GitHub. With all forms of 'in-person' campaigning curtailed by the pandemic, the need for an accessible, digital option has never been clearer. We'll be reaching out to political parties over the next few weeks to raise awareness about our site. If you're reading this and think you might be able to help our efforts in this regard, please don't hesitate to get in touch.
Site traffic update
We're very pleased to see that 2019's three elections have led to a permanent increase in visitor traffic to our sites. WhoCanIVoteFor.co.uk averaged around 25,000 visitors a month during 2020 - over 300,000 in total. This was despite virtually no elections taking place at all! It's great to know that our services have become so established, and that our SEO problems are now very much a thing of the past. It also puts the pressure on for our coverage of the May elections!
Watch this space for more blogs - we've a cracking lineup of topics to discuss leading into the May polls.
🌞