Parish councils on WhoCanIVoteFor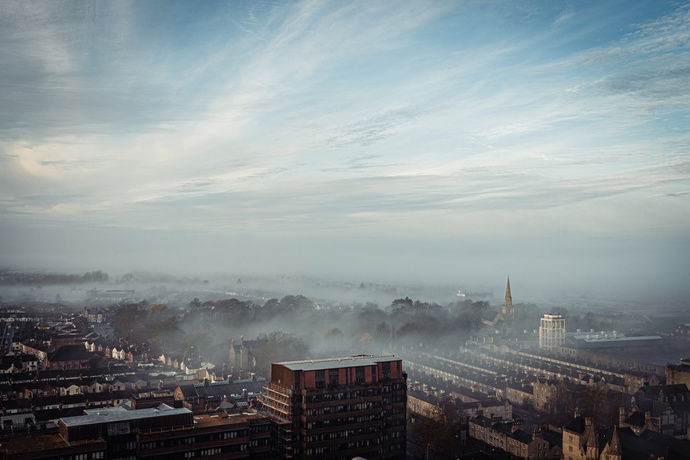 Parishes come in all shapes and sizes.
Please note, this blog relates to a project we ran in 2021. As of 2022 we do not support parish or town councils in any form on our sites.
You've watched the video. You've shared a funny meme about Aled's iPad. You've even followed Jackie Weaver on Twitter. But, after all that, are you really any the wiser as to what a parish council is?
In today's blog, we take a look at the powers and elections of England's parish councils, and introduce our first tentative attempt to include some of them on WhoCanIVoteFor.co.uk.
This blog covers only English local councils, which are holding elections this year (2021). The equivalent bodies in Wales1 and Scotland are community councils, which will be holding elections next year; there are no equivalent councils in Northern Ireland.
Interested in standing in a parish council election?
Find out more on the NALC website.
Local councils for local people
Local government in England is a patchwork quilt of different organisations, holding differing (though sometimes overlapping) powers and responsibilities. Parish and town councils – also known as 'local' councils – are the first layer (or 'tier') of this patchwork. They cover around 30% of the country, mainly though not exclusively limited to the more rural counties. If these figures sound vague, it's because they are: no-one appears to know exactly how many local councils exist, although our friends at the National Association of Local Councils (NALC) believe it's roughly 10,000 (the Ministry of Housing, Communities and Local Government lists 10,208 – see below).
Local councils sit underneath the larger 'principal' councils: unitary, district, and counties. Many areas simply have a single 'unitary' council, while others have a two-tier system of district and county councils, not to mention bodies such as combined authorities. Principal councils provide most local services, and control budgets running into the tens or hundreds of millions of pounds. Democracy Club's WhoCanIVotefor.co.uk already covers all principal council elections.
We do have authority here, actually: parish council remits
Parish and town councils (the terms are synonymous) are as varied as England itself. They encompass historic cities such as Salisbury and Durham; county and market towns like Aylesbury and Macclesfield; and thousands of villages and hamlets – including, of course, Handforth.2 Many of their names testify to histories stretching back centuries: Old Basing and Lychpit, Above Derwent, Olivers Battery, Avening, St. Thomas the Apostle. Some sound a little Wodehousian – Puddletown (encompassing the more famous settlement of Tolpuddle), Sprotbrough and Cusworth, Lower Peover 3 – while some newer councils are simply sliced out of existing settlements and assigned awkward administrative labels: see 'Central Swindon North Parish Council'.
Parish councils are financed by a form of council tax, levied through their principal council and known as the 'precept'. Not all parishes raise a precept: according to data published annually by the MHCLG, 8,869 did so in 2020-2021. The differences between parish precepts are large. 66 councils raised precepts of more than £1 million, and three – Weymouth, Chippenham and Salisbury – over £3 million. Meanwhile, 3,695 councils raised a precept of £10,000 or less, and the smallest, Wharton, in Cumbria, raised a mere £10.
Compared to principal councils, local councils' remit is narrow, and this often leads to the assumption that they have little to contribute. Ever since the creation of elected parish councils in 1894, they've suffered mockery and dismissal as little more than talking shops dominated by the stock characters of rural England.
Yet this shouldn't distract from the relevance local councils can have to the lives of their inhabitants. Their powers and responsibilities can be substantial, ranging from allotments to water supply, and including touchstone issues such as litter bins, footpaths, and cemeteries. To quote the NALC:
Whether urban or rural, local councils all have one thing in common, their purpose is to make the lives of the people in their local community better and to give the local community a voice and the means to achieve this.
Parish council elections
That Democracy Club has never attempted to cover parish council elections before is due to three4 problems: scale, geography, and the fact that so many go uncontested.
1) Scale. The problem presented by England's 10,000 parish councils is vast. Even if a precise list of councils could be drawn up, it would require constant maintenance, as the number of parishes changes each year when new ones are created (pretty much any area in England can form its own council) and others are merged or abolished. This is without reckoning on the councillors themselves, who number perhaps 100,000. By comparison with parishes, the number of principal councils in England stands at 310 (depending on how you count them), and, as Sym pointed out last week, the government struggles to keep an up-to-date list of them.
2) Geography. We're not entirely sure where we would find the information that would enable us to present users with the details of their parish council via a postcode search. All the problems we face with existing boundaries exist with parishes, but they are 1000x worse. For example, we might not have IDs for them before elections, there is little transparency about what boundaries have changed, and they will cut many postcodes in half. All of this adds up to a world of cartographical calumny.
3) Uncontested elections. In 2019, we found that 151 principal council seats went uncontested (ie. there was no election as only one person came forward to stand for the seat). Yet this pales in comparison with the same figure for local councils. According to the NALC's 2019 election report, 71% of town and parish councillors were elected in an uncontested election, or co-opted onto the council.
One fundamental reason so many councils avoid the ballot box is cost. Although the election itself is organised by the relevant principal council, local councils must cover some of the cost of the poll. An election therefore has the potential to cripple a small council by consuming a large share of its precept for the year (this is an extremely long-standing problem, observed as early as the second round of parish elections in 1896).
Yet it is clear that the number of uncontested elections both fuels, and is fuelled by, a basic lack of public awareness. To quote the NALC election report:
The lack of contested elections is hampering the sector, as it undermines the democratic process and mandate of local councils. If councils are to be trusted with public funds, they must be held to account within the election process.
Some observations
It may be impossible to provide a service which covers every parish council election. Indeed, it may not even be desirable to do so, especially in the case of the smallest councils where people know everyone in their community and the council can't afford an election in any case.
On the other hand, the larger parish councils clearly deserve attention. They handle significant budgets, and regularly hold contested elections.
Any model we adopt should place as much emphasis on uncontested as contested elections: people deserve to know who represents them, and how those people became councillors.
The

NALC

and Democracy Club both appear to use the same font in their published reports.
Get to the point already
With all that in mind, this year we're conducting a little experiment. Deploying the same method as was used for our referendum cards, we are adding select parish and town councils to WhoCanIVoteFor.co.uk.
As we're not importing any new geographies, the parishes we display must match exactly the same geography as a principal council ward up for election on 6 May 2021. For example, Shrewsbury Town Council's Abbey ward is exactly the same shape as Shropshire council's ward of the same name. In this case, every postcode search that falls within local.shropshire.abbey.2021-05-06 will also see information about the town council. This method will unfortunately mean that some town councils will lack cards for all of their wards on WCIVF, due to a lack of matching principal council wards.
Our local council cards will provide users with the following information:
Name of the council and link to its website
Number of councillors on the ward (or council, if the council has no wards) in question
A short explanation of local councils, with a link to a useful LocalGov article
The amount of money raised by the council precept, taken from the

MHCLG

database
Additionally, after nominations close we will also link to the

PDF

Statement of Persons Nominated. This latter link will display regardless of whether the election was contested or not.

Example town council card.
We've added a few town and parish councils to WCIVF already, and will be adding more as and when we find good examples. If you think you know of a local council holding elections in May, and which also meets the criteria outlined above, get in touch with the details and we'll see about adding it to our list.
Longer term, we'd like to build a more robust way of dealing with local councils, hopefully in collaboration with the NALC. Watch this space!
🏡
Democracy Club is indebted to the National Association of Local Councils for advice, and to the incomparable Stuart Orford for volunteering his time and encyclopaedic knowledge of local councils to support this project.