One Square Mile of Democracy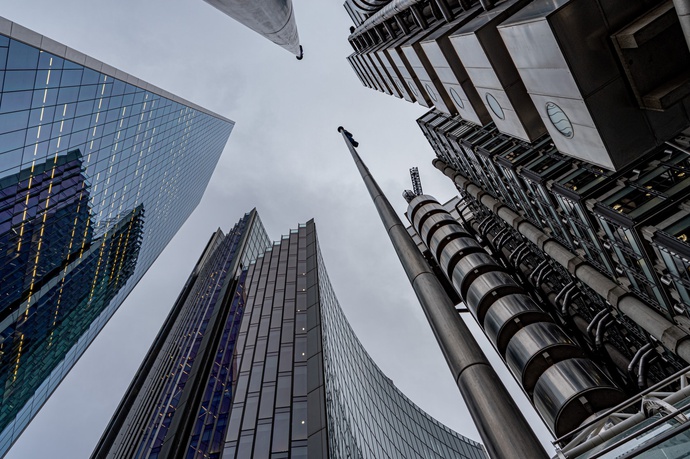 Pictured: a group of City of London electors at a wardmote.
On 24 March 2022 the City of London Corporation will be holding elections to its Court of Common Council. There are also nine Aldermen due for election, although we don't yet know if these will happen at the same time. We've created the council election in our system, which you can find now on Who Can I Vote For.
The arrival of these elections has forced us to face up to a bit of work we've been putting off for, oh, about five years now: modelling the unique organisational structure of the City. The result is an exciting new election ID, city-of-london-alder. Read on to find out how we finally got around to addressing this longstanding problem…
The City
English local government can be confusing, nowhere more so than the City of London Corporation. One of two 'special' principal councils (the other being the Isles of Scilly), the Corporation administers only the Square Mile in central London and has a tiny permanent population. However (unlike Scilly!), it sits on an endowment of £2.6 billion, the result of eight centuries of investments and savings. Consequently, we think it's important we cover its elections to the same extent as other councils.
The City first held recorded elections in the late fourteenth century and retains a unique electoral system, as outlined in this classic Joe Mitchell blog from 2017.1 Although swollen by business voters, the electorate remains very small, and its elections can be quiet affairs; a quarter of councillors were elected unopposed in 2017, and where they are elected, most councillors receive fewer than 200 votes.
The Council
Of the many problems the City poses for Democracy Club's elections model, the most pressing is the organisation of the council itself. Like Parliament, the City consists of two decision making bodies: the Court of Common Council, and the Court of Aldermen. Unlike the two chambers of Parliament, however, both of these bodies are elected. The Square Mile is divided into 25 Wards, each represented by a number of Councillors and one Alderman, for a total of 100 councillors and 25 Aldermen (which, incidentally, makes it the third largest local authority in the UK in terms of seats).
Councillors are elected all at once every four years. Aldermanic seats, on the other hand, have asynchronous electoral cycles: although Aldermen sit for six years or up to the age of 70, each has their own unique electoral cycle, dictated largely by when the individual chooses to resign.2 In practice this makes Aldermanic elections very difficult to predict. According to City of London electoral services, nine Aldermen are up for election this year, but naturally they haven't yet decided whether this will happen alongside the Common Council or later in the year. We wouldn't want democratic clarity to get in the way of the mystery of the Court, after all.
The Problem
This bicameral model is a difficulty for us because our elections ID system does not recognise multi-chamber organisations of any kind. In the past we have simply recorded elections to 'City of London Council' under the ID local.city-of-london, making no attempt to differentiate between elections for Common Councillors and elections for Aldermen. This is a problem because a) it's confusing for us, b) it's even more confusing for our users (who might be handed more ballot papers than they were expecting, for example) c) we'll regret it when we come to try anything more clever around representatives, and d) we hate it when things are wrong on the internet.
The closest parallels within our system are the Scottish and Welsh parliaments and London Assembly, which all elect a single chamber via two ballot papers (using the Additional Member System), and the directly elected Mayoral system in England, which elects the Mayor separately to the councillors. In the former case we present two ballot papers to the user using the sub-IDs .c (for constituency members) and .a(for additional members), while for mayors we simply use a different election type, while keeping the organisation the same.
The Solution
First of all, why not apply the workarounds we already have in place for Mayors or organisations with more than one type of constituency?
A new election type akin to mayors would be distinct from local elections. However the City of London Corporation is a local authority, but with two chambers, whereas Local Authority Mayors are elected to the same body as the councillors (sort of). As such, creating a new type just for the City of London doesn't seem quite right. Creating a subtype - as we've done for the Senedd, Scottish Parliament and GLA - would create an election subtype for all local authorities - which is also incorrect.
What we really want is a subtype under organisation, (perhaps unconstrained, or perhaps representing an elected role) in our ID schema. However we don't have any versioning on our schema (ahh, hindsight!). So we arrive at a bit of a compromise that allows us to cover the City of London elections for now.
So, what we've done is created a clone of the City of London organisation to cover the aldermanic elections. So now there can be election group ids of the form: local.city-of-london.2022-03-24 and local.city-of-london-alder.2022-03-24. This is not perfect but it seemed like a reasonable trade off in terms of time vs the number of users that will be affected. Down the line bringing in Schema 2.0 would be great, but that's for another election cycle!
The Elections
The Common council elections will take place on 24 March. Nominations close on 1 March, and Statements of Persons Nominated are published at noon, 17 days before the election (including Saturdays but excluding Sundays, the Christmas Break, the Easter Break, bank holidays and days appointed for public thanksgiving or mourning).3 That's 3 March to you and me. Aldermanic elections run on the same timetable, but, as we have already established, who knows?
🏙
---
See also the posh 'Speak for the City' website. If you really want to dive into the weeds of City elections, everything you'll need is to be found in the Wardmote Book. ↩

In fact Aldermen can theoretically sit for life - the 6-year term and age limitation are both merely conventions - but let's take one problem at a time, ok? ↩

This is, of course, entirely different from any other UK electoral timetable ↩