We served 1.9 million voters this week!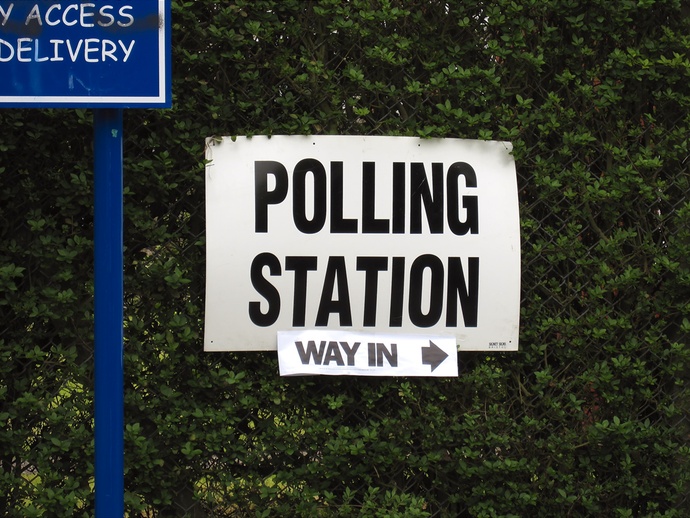 1.2 million on polling day alone!
The dust's settled on another election day. As we discussed in yesterday's blog, this year marked the first we have ever had every single council on the polling station finder. As far as we're aware, it's the first time anyone has managed to assemble such a list using data derived directly from council electoral services. It's only taken 150 years!
The stats 🎢
Between midnight on Monday morning and close of polls on Thursday 5 May, our database processed 1,903,142 postcode searches (equivalent to about 5% of the UK voting age population). 1.2 million of these were received on polling day itself. This is the largest number of searches we've ever had for an election which didn't involve the whole of Great Britain.
Postcode searches per nation, 2-5 May

| Nation | Searches |
| --- | --- |
| England | 1,514,256 |
| Scotland | 210,954 |
| Wales | 126,647 |
| Northern Ireland | 51,232 |
We're particularly pleased that these figures represent an increase of 61,000 in Scotland and 29,000 in Wales as compared with last year's election.
Of these searches, half a million were received via the Electoral Commission's website, and 200,000 from Reach PLC's InYourArea. In terms of our websites, WhoCanIVoteFor.co.uk saw over 500,000 visitors this week, and WhereDoIVote.co.uk 240,000.
Happy users ✨
As usual we got some lovely user feedback. We'll publish a full analysis later this month, but here's a sample:
"Its super helpful! We couldnt find our polling station and went to 2 stations! Apparently there was a new one made in our area and we only found out from this website!!! And WE VOTED! Thnksss soo much!!''

"I was going to the polling station after work and without my polling card. The polling station is diferrent this time from previous elections so without your help I wouldn't have been able to vote on this occasion - thank you!''

"Thank you for being a great site to find exactly the information I needed - including the information "If you have a postal vote, you can hand it in at this polling station on election day up to 10pm" which I wasn't sure about."
"I was going to vote anyway but it allowed me to give information to other people who had forgotten to send in their postal vote. Thank you!"
"Was confused as to whether local elections were in my area or whether I could vote because I haven't got my poll card, but made things clear."
"Quick, simple and to the point with no extra faff. Just what was wanted."
Thank you! 👏
Once again, we couldn't have achieved this result without the help of the Electoral Commission, election administrators, and our network of volunteers. Thanks for everything!
What's next? After a short break we've a few things in the pipeline, foremost of which is the Representatives Project. Watch this space!